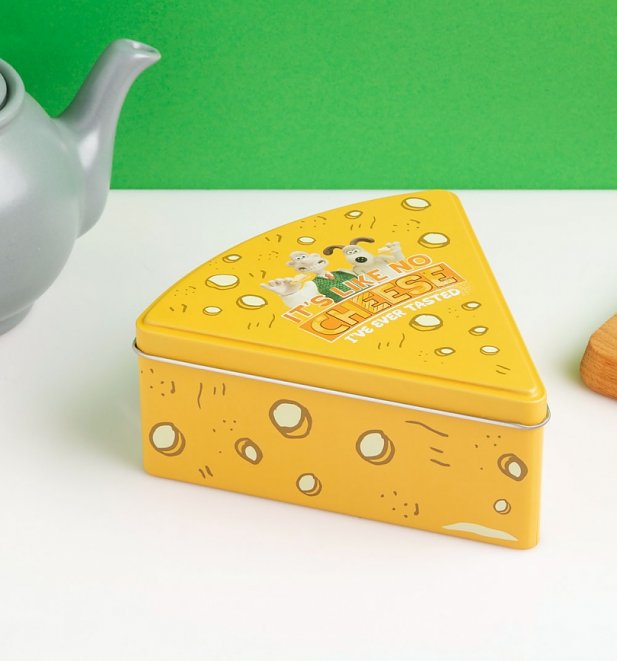 Description & More Info
''It's like no cheese I've ever tasted... let's try another spot!"

Wallace was intrigued with the taste of cheese on the moon. It's was his first port of call when he realised they have run out of cheese and the corner shop was closed, I mean "everybody knows the moon's made of cheese." Keep your cheese fresh and tasty in this awesome Wallace and Gromit tin.
Wallace And Gromit Cracking Cheese Storage Tin
Cheese slice, shaped tin
100% official Wallace and Gromit merchandise