Official Flashdance Merchandise - Clothing and Beauty
Finding super-awesome, totally official Flashdance clothing and gifts? What a feeling! Our 80s-tastic Flashdance T-Shirts, sweaters and gifts are the perfect way to show your appreciation for this iconic movie, in true retro style.

From the catchy pop tunes to the inspiring moves, 1983's Flashdance mixed music, dance and fashion to become one of the most iconic movies of the decade and inspired eye-catching clothing and beauty looks the world over.

If you're a fan of the feel-good flick and its memorable moments, then our Flashdance logo clothing and beauty finds are perfect for taking your passion and re-creating the movie's magic!
Showing items 1 - 1 of 1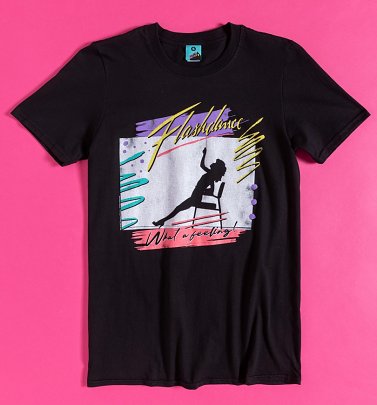 Flashdance What A Feeling Black T-Shirt
As Seen On £19.99