Duran Duran - Official clothing
For the best selection of official Duran Duran t-shirts, gifts and accessories, you have come to the right place. What's your favourite song? With so many amazing ballads to choose from, we'd have to say, 'Save a Prayer for me now' or 'Girls on film' is at the top of our list.

Whether you like to dance around your bedroom in your best Simon Le Bon-esque outfit singing Duran Duran lyrics, or show some love for the band via a tribute band (or the real deal), why not flaunt some appreciation for some good old fashioned 80's music with our range of Duran Duran music t-shirts? A classic band tee, born from the depths of Rock N Roll can seriously up your Rock credentials and make you feel like the bands biggest fan.
Showing items 1 - 1 of 1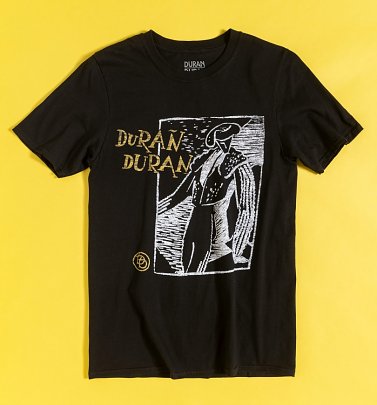 Black Duran Duran My Own Way T-Shirt
£19.99