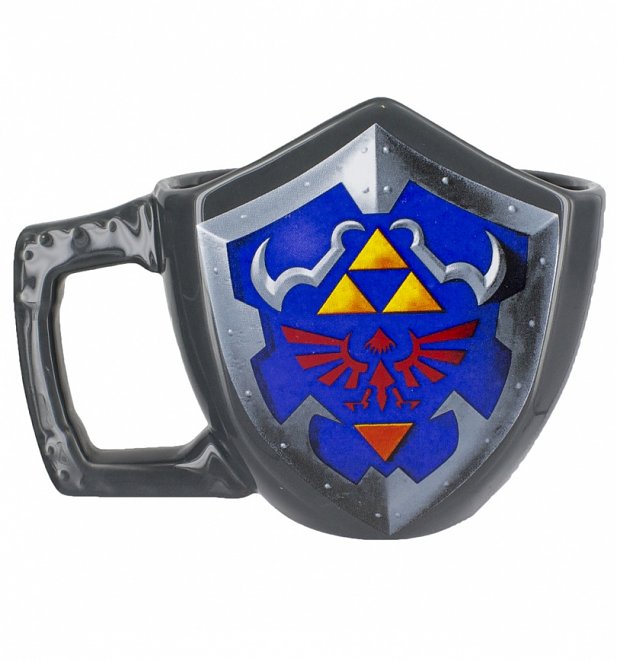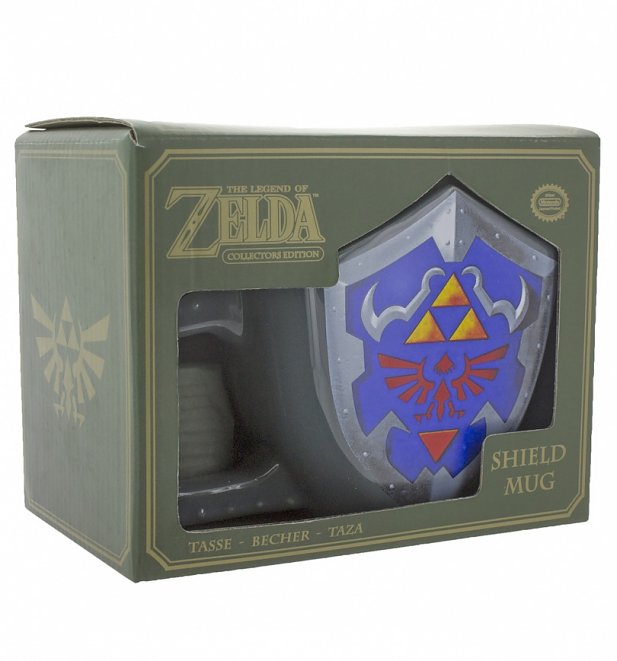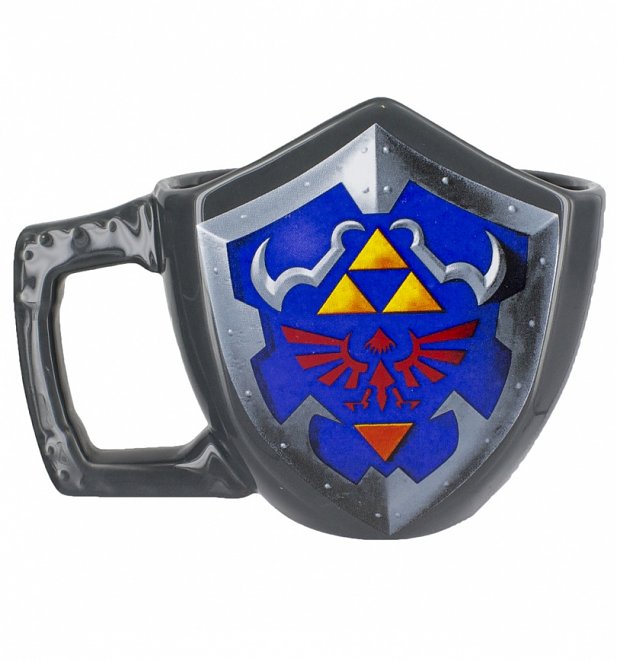 Description
Serious gamers will recognise this as the Hylian Shield, used by Link in the Legend Of Zelda game. This hefty shield is tricky for link to use as a child but can stand up to flame attacks! This awesome mug is shaped just like the said shield and makes a fantastic gift for any fan!
- The Legend Of Zelda 3D Shield Mug
- Ceramic, shaped mug
- Measures approx 11.4cm tall (approx 4.5in) this is a highly
- Shaped like the defensive shield used by Link in the best-selling game Legend of Zelda: Ocarina of Time
- Features the Tri-Force logo as well as the Hyrule crest
- Presented in a branded gift box
- 100% official merchandise
You may also like...