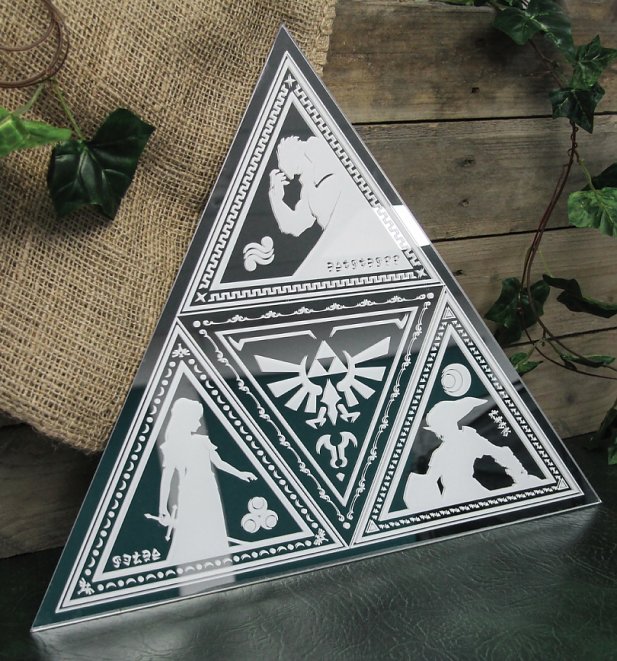 Description
Loving this Triforce mirror featuring Link, Zelda and Ganon. Brighten up your home while flaunting some serious gaming style...must have for all Zelda fans.
- The Legend Of Zelda Triforce Mirror
- Triangular mirror with printed Triforce artwork from the Ocarina of Time
- 16.5'' tall
- 100% official merchandise
You may also like...