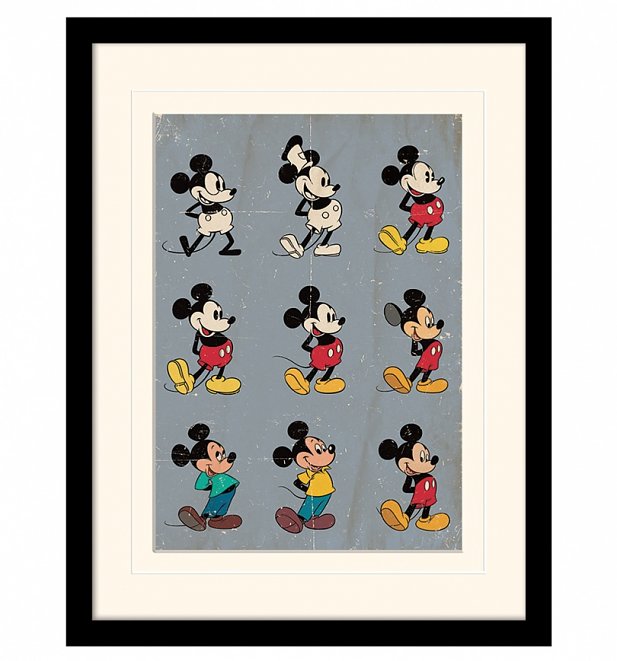 Description
This eye catching print features Mickey Mouse illustrations, charting his evolution from 1928 to the present day. A real treat for any Mickey fan!
- Vintage Mickey Mouse Evolution Mounted And Framed Print 30 cm x 40 cm
- Framed, mounted print
- Black frame, durable plexi-glass front
- Measures approx 30 x 40cm
- 100% official merchandise
You may also like...