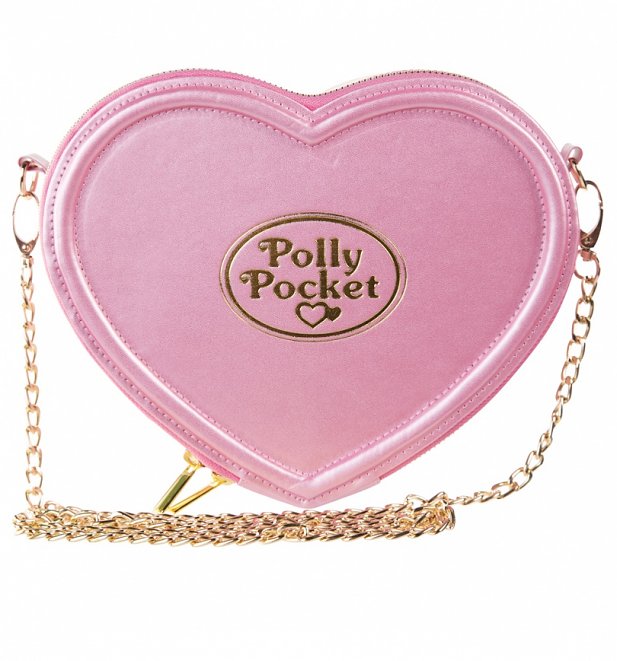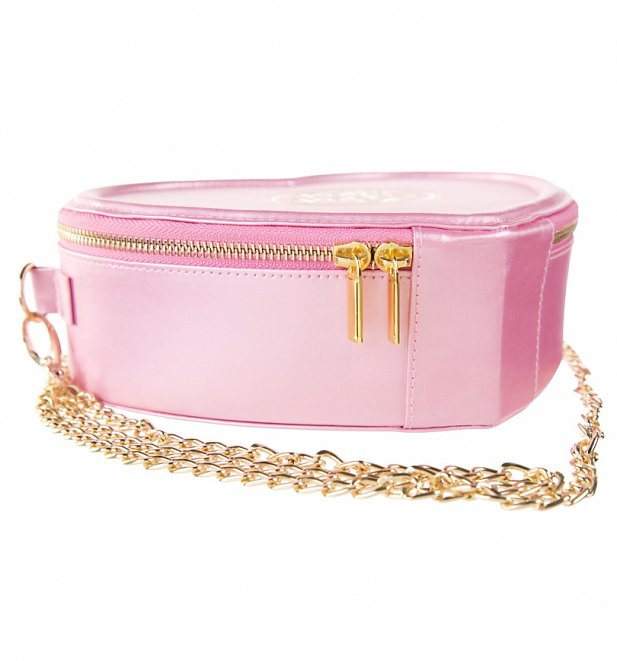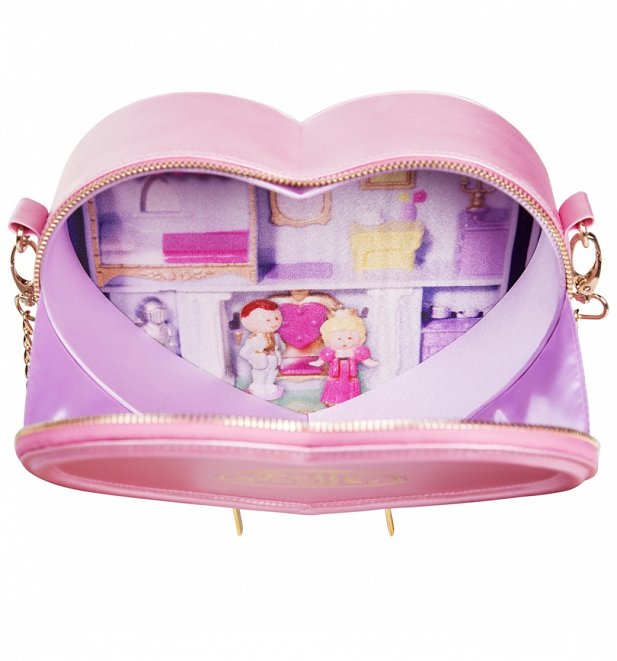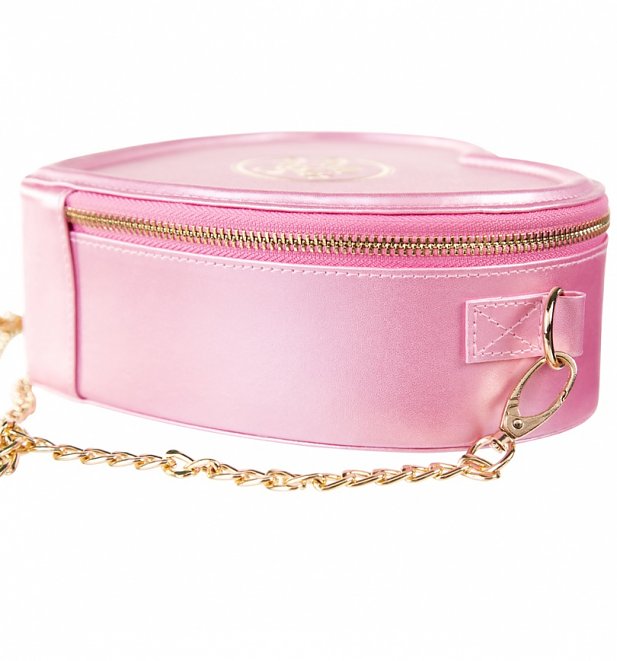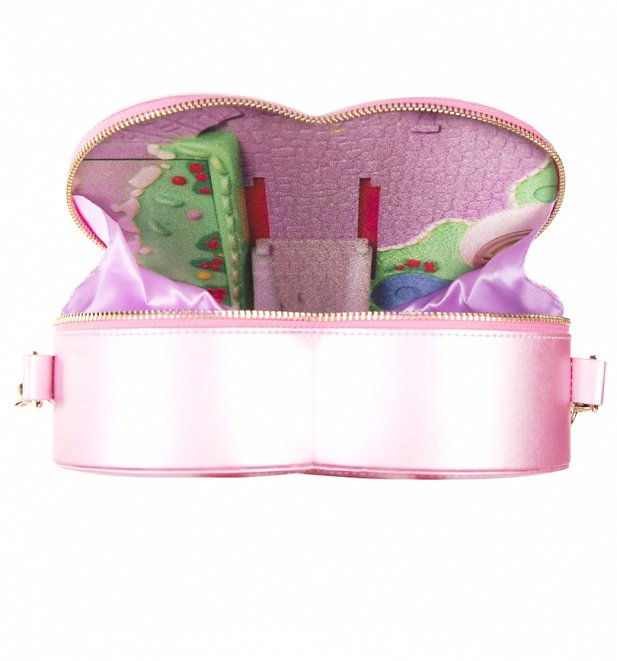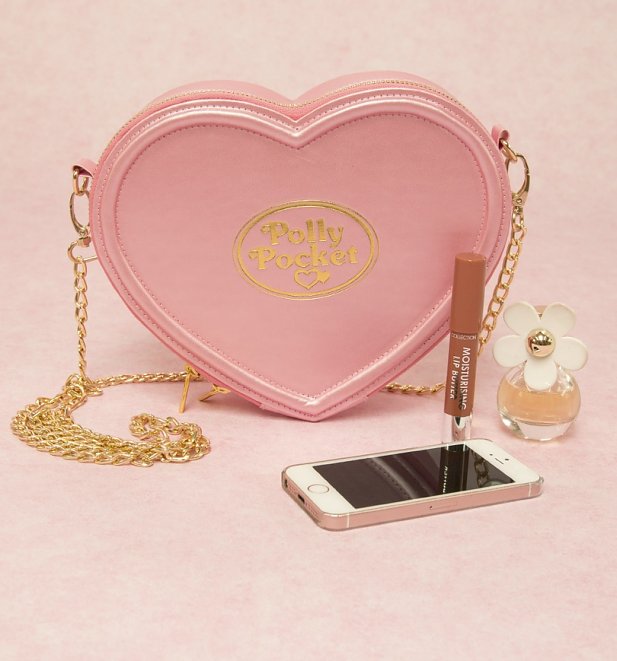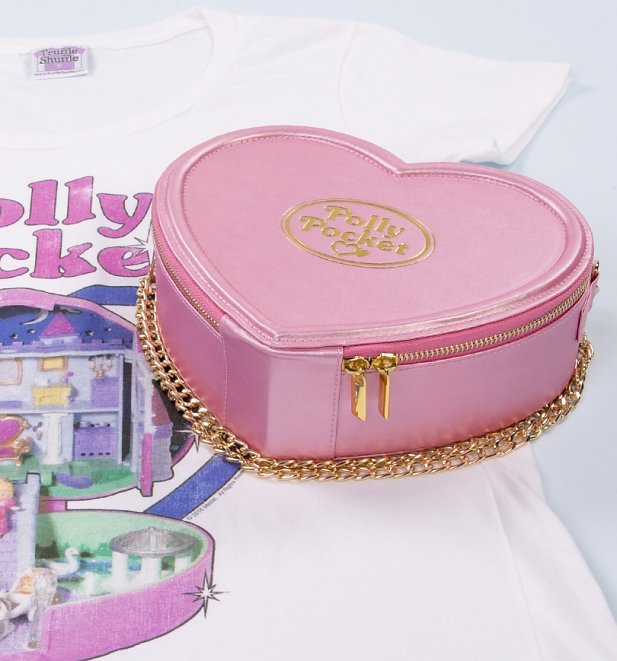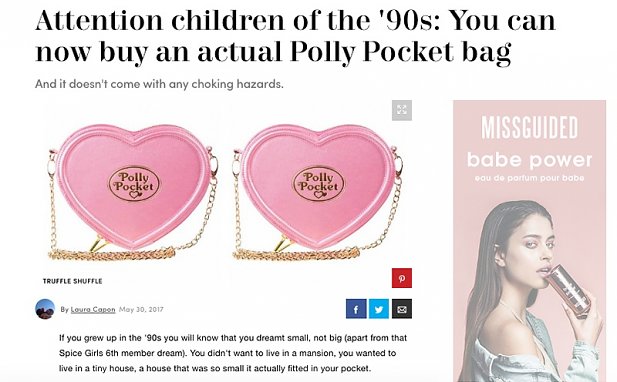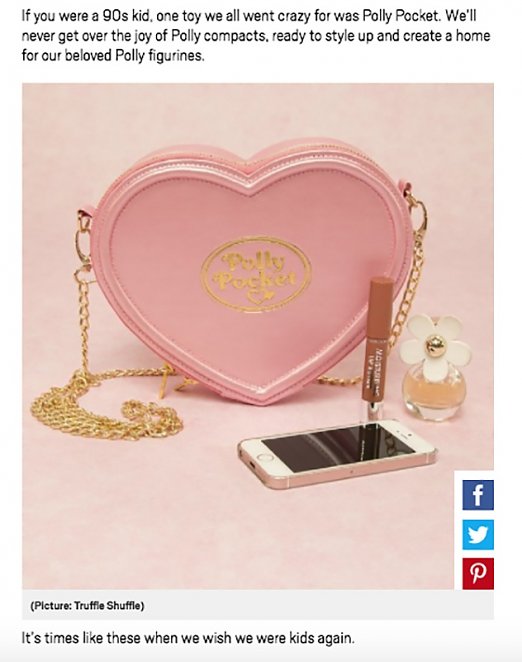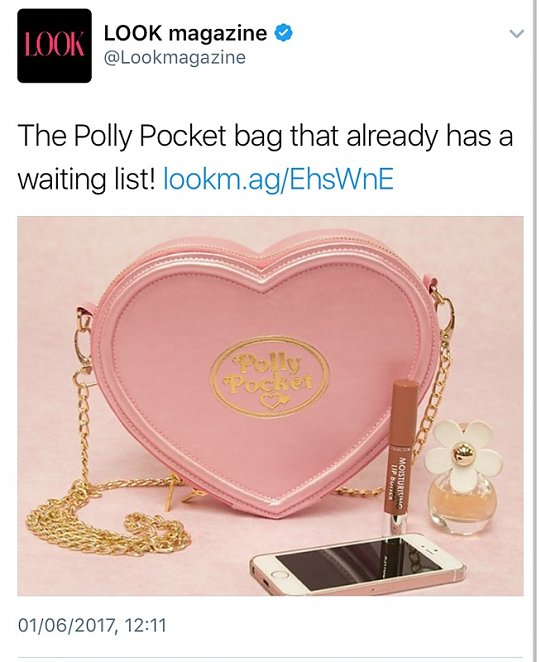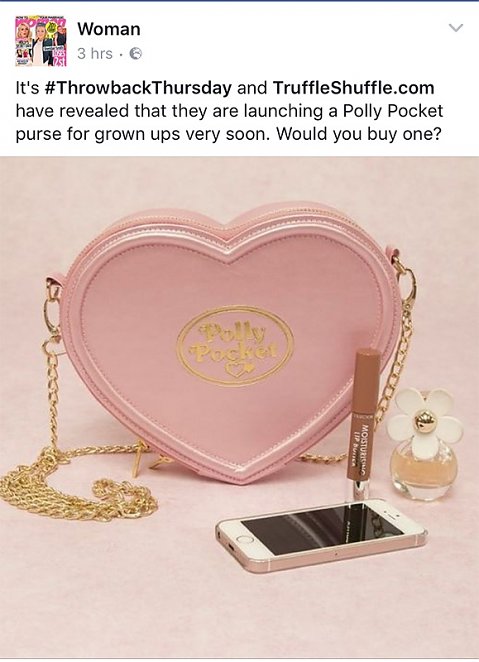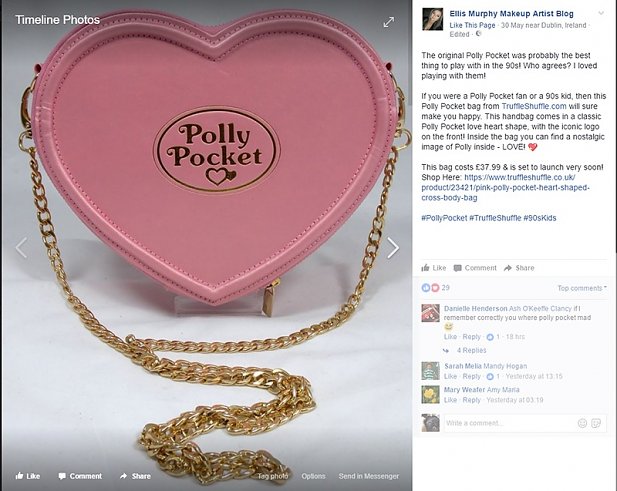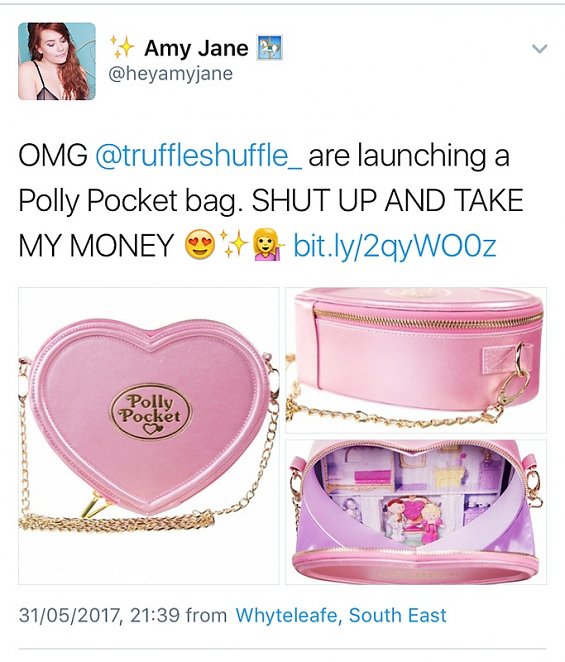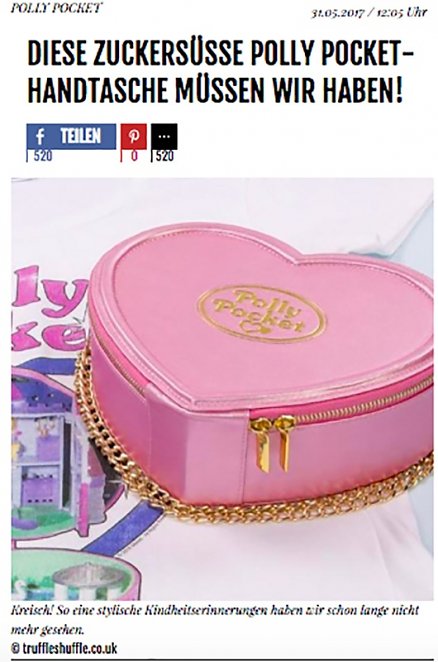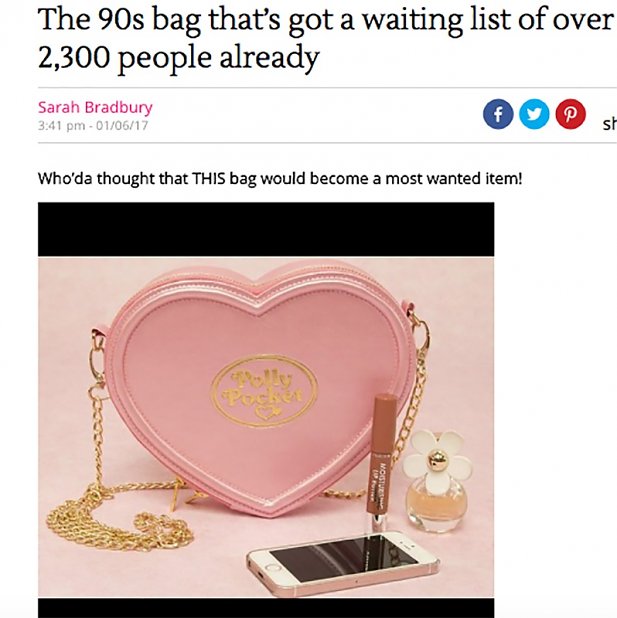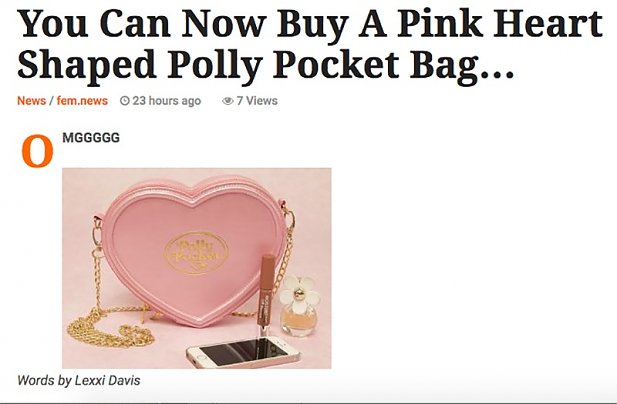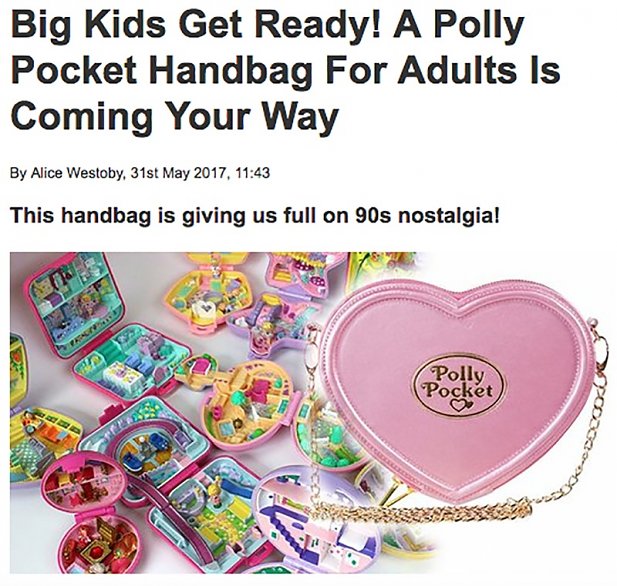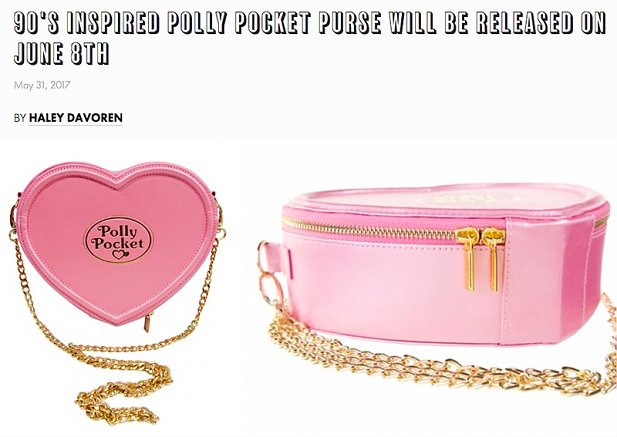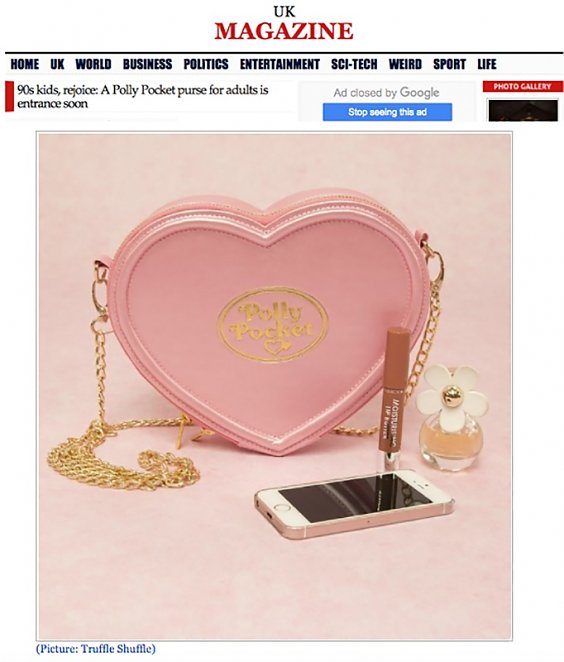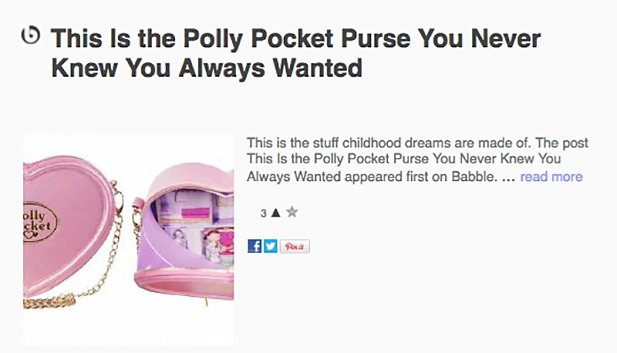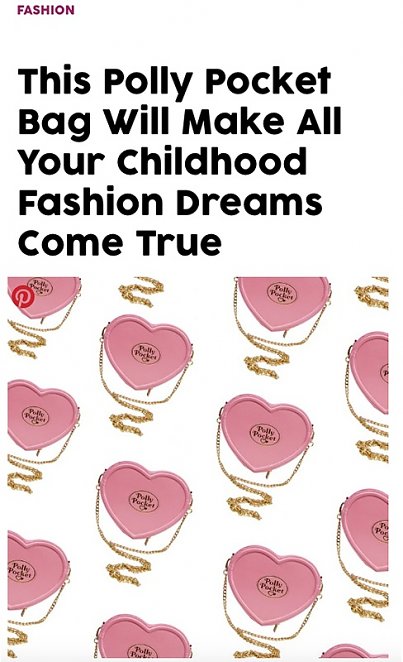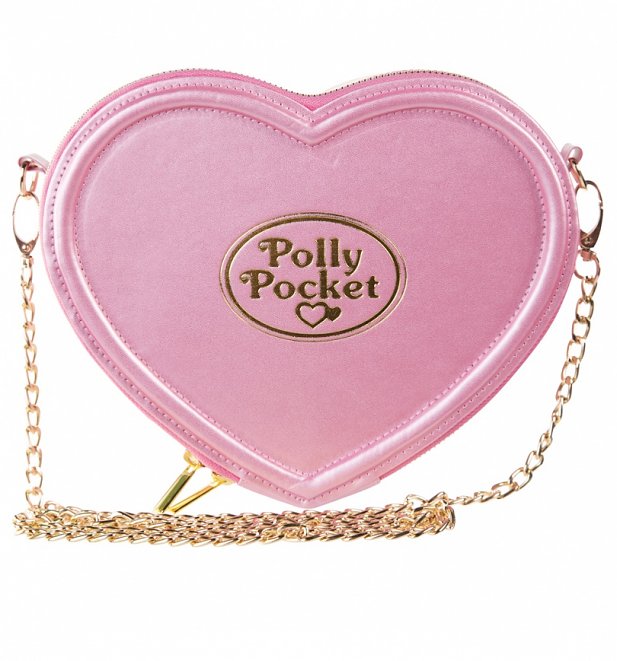 As seen in: Cosmopolitan - Metro - Look - Woman - Blogger Ellis Murphy - Blogger Hey Amy Jane - Cosmopolitan - Now Magazine - Fem News - Cosmopolitan - Heart - Made in the District - UK Magazine - Vortl_Com - Sofeminine.co.uk - Brief Report
Description
Introducing the wonderful Polly Pocket heart shaped handbag! Guaranteed to bring back lovely, nostalgic memories of playing with the popular toy launched back in 1989 by Mattel, it even comes with an inside print which looks just like the inside of the toy too!
- Pink Polly Pocket Heart Shaped Cross Body Bag
- Pink hard case, heart shaped bag
- Made from quality PU
- 19 cm x 23 cm (7.3 cm depth)
- Gold metal chain and zip puller
- Gold embossed Polly Pocket logo
- 100% official merchandise
You may also like...