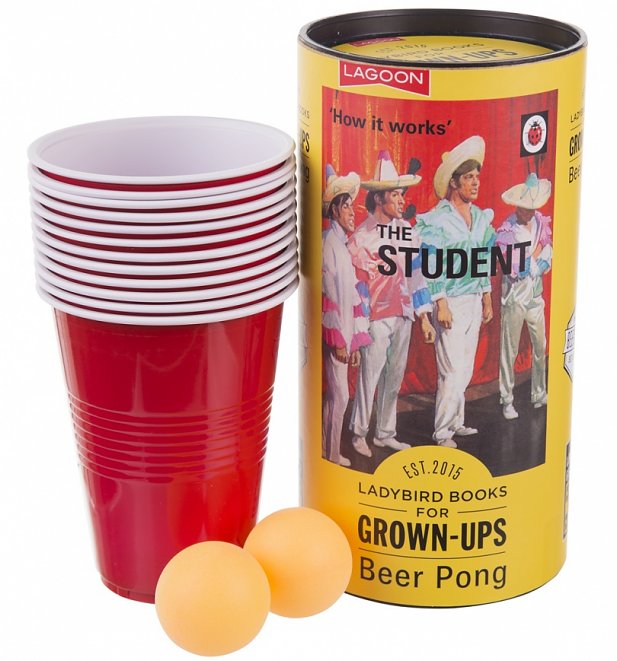 Description
Beer pong? 'More fun than you can shake a stick at' more like. An outrageous amount of fun, and a perfect gift for any student or uber fun finder!
- Ladybird Books For Grown Ups The Student Beer Pong Game
- Includes 12 cups, 2 ping-pong balls and full instructions for different versions of this fun bar game!
- The classic game of Beer Pong uses artwork from the best-selling Ladybird book for Grown-Ups How it Works: The Student
- Age 18 +
- 100% official merchandise
You may also like...