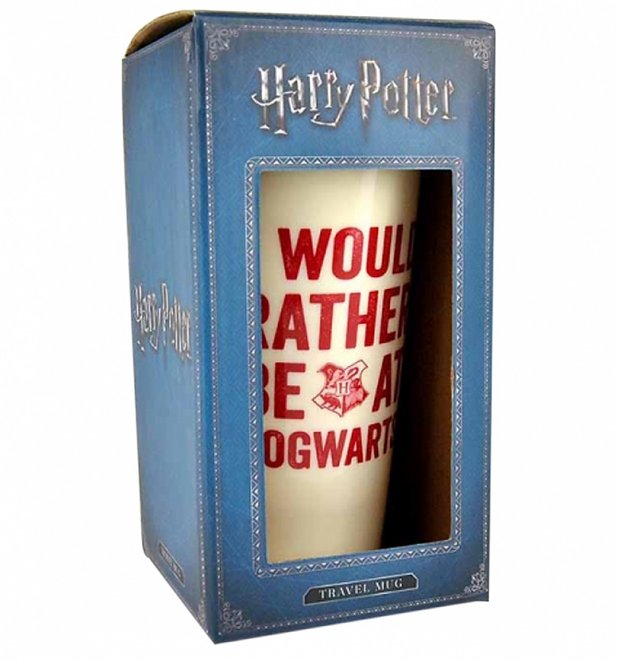 Description
Forget the rat race...tell the world where you heart lies with this awesome Harry Potter travel mug! See you at Hogwarts?
- Harry Potter I'd Rather Be At Hogwarts Travel Mug
- Dimensions: 450 ml - 10.5 (w) x 17 (h) x 10.5 (d) cm
- It features the phrase 'I would rather be at Hogwarts' on the front and the Hogwarts Crest on the back, all in Hogwarts red on a cream coloured background
- The mug features a sturdy screw top lid and open drinking hole - Perfect for those who want to take a bit of magic with them wherever they go
- Dishwasher safe
- Fab gift idea
- 100% official merchandise
You may also like...