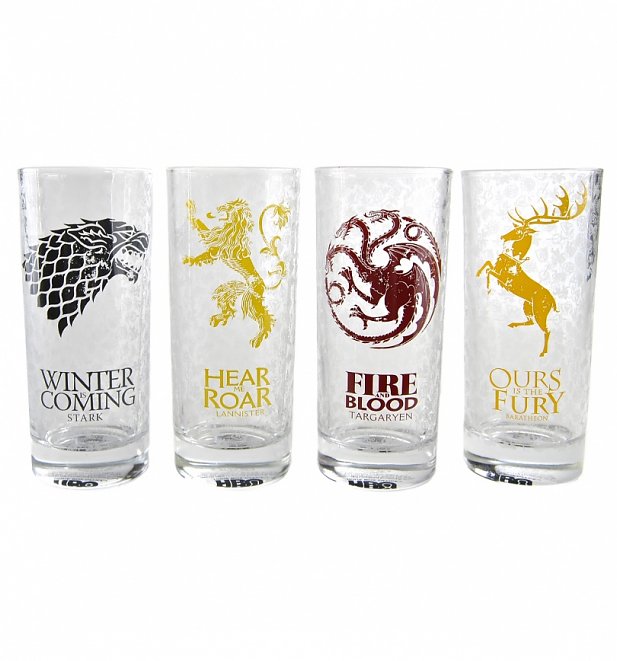 Description
After battling through the day, there's nothing better than a nice cold drink - and no better way to do it than with these epic Game of Thrones glasses! Each glass features the sigil and wording for each house in Westeros and Essos, in a cool frosted finish. The perfect find for fans of the incredible fantasy series!
- Game Of Thrones Houses Logos Set of 4 Glasses
- Set of 4 drinking glasses
- Frosted sigil and word detailing
- Packaged in presentation box
- 100% official Game of Thrones merchandise
You may also like...