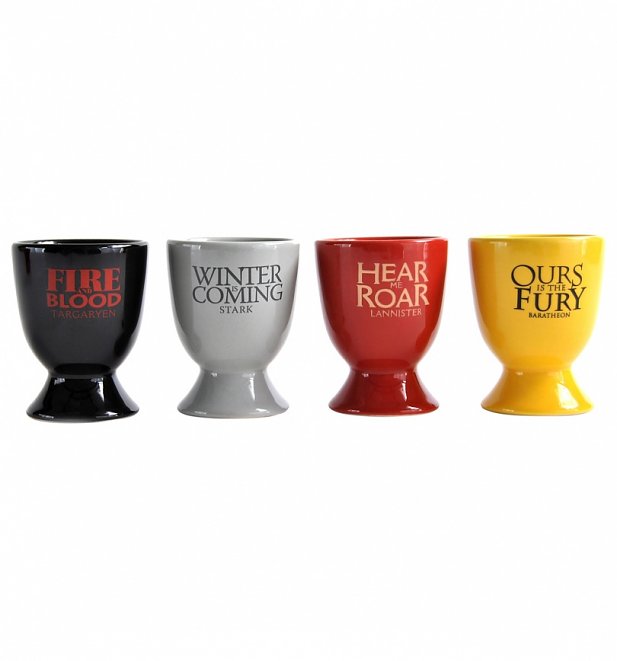 Description
If you've got a big day ahead, then you'll need a suitably epic breakfast - and these Game of Thrones egg cups are the ideal way to do it! Each egg cup features a sigil and words of the four main houses in the story - Stark's grey and white direwolf and 'Winter is Coming'; Lannister's gold and red lion and 'Hear me Roar'; Targaryen's red and black three headed dragon and 'Fire and Blood' and Baratheon's black and gold crowned stag and 'Ours is this Fury'. A cracking gift idea for any GOT fan!
- Game Of Thrones Sigils Set Of 4 Egg Cups
- Set of 4 stoneware egg cups
- Packaged in presentation gift box
- 100% official Game of Thrones merchandise
You may also like...