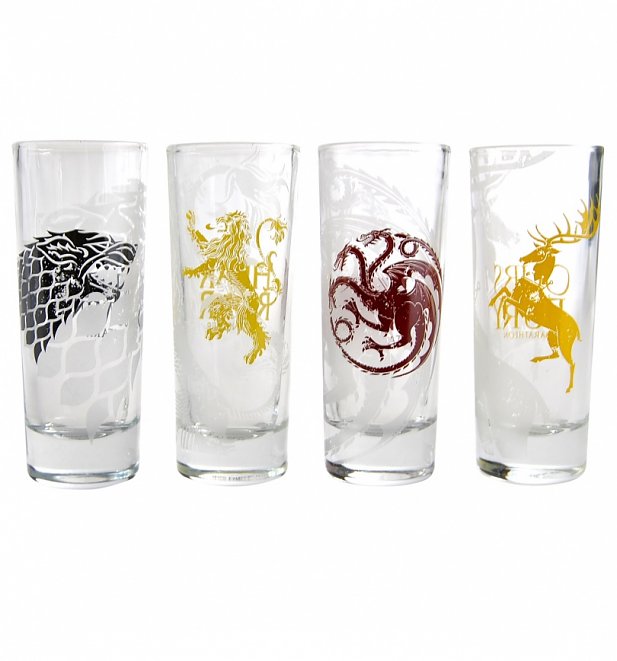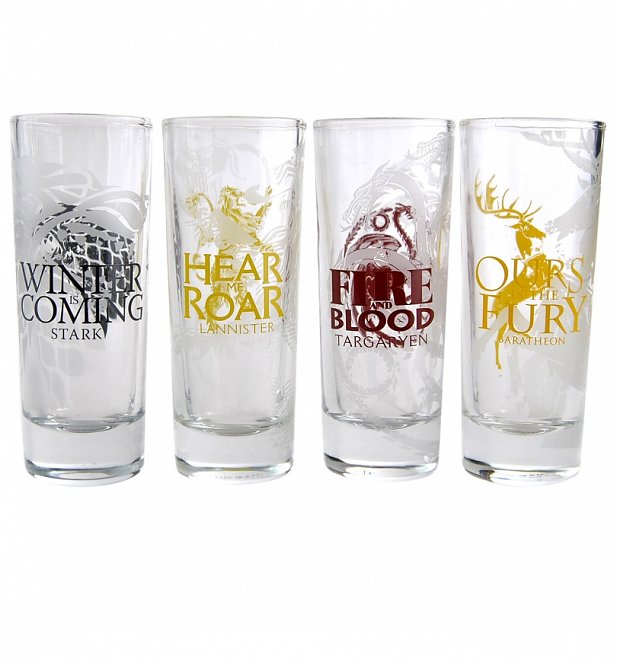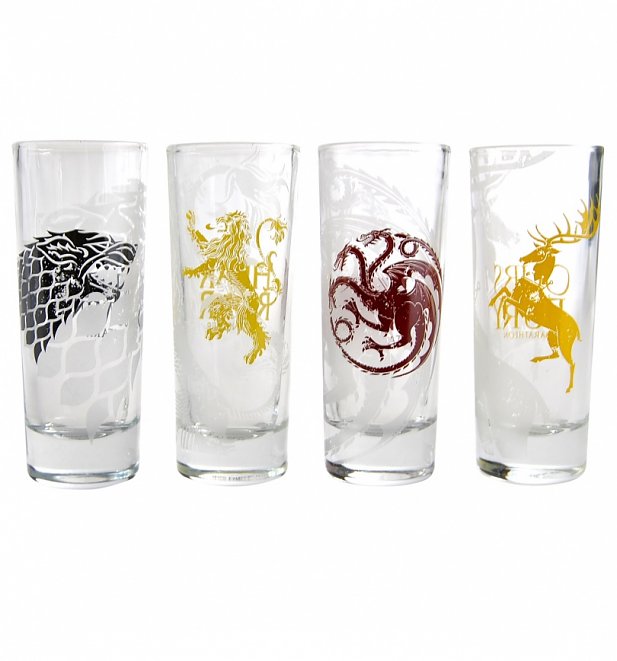 Description
These Game of Thrones shot glasses are perfect for parties or sipping on a tipple or two in front of the latest series! Each glass features the sigil and wording for each house in Westeros and Essos in a fun frosted finish. A brilliant find for fans of the awesome fantasy series!
- Game Of Thrones Houses Logos Set of 4 Mini Glasses
- Set of 4 100ml shot glasses
- Packaged in gift box (measures 19.5cm x 11cm x 5.5cm)
- Great gift idea
- 100% official Game of Thrones merchandise
You may also like...