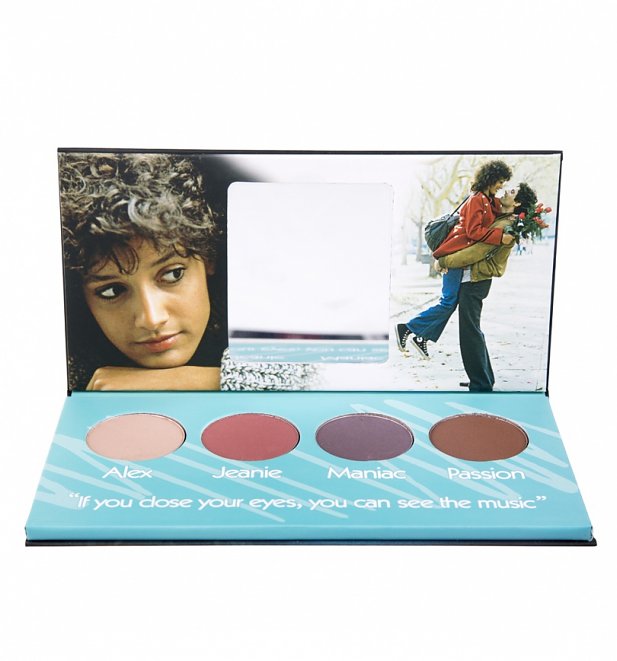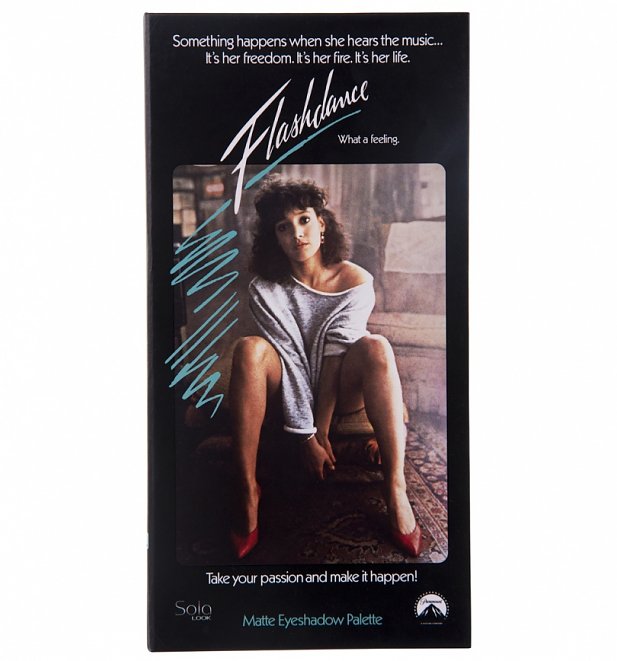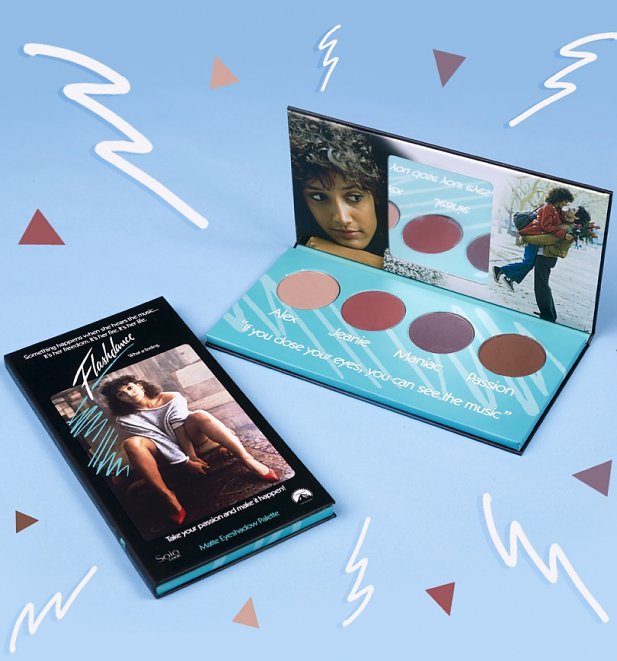 Description
Discovering this incredible Flashdance make-up palette...what a feeling!! From premium, cruelty-free USA beauty brand Sola Look, this 80s-tastic eyeshadow collection is inspired by the feel-good factor of one of the most iconic retro movies of all time. Printed with classic scenes from the film, the palette includes 4 large matte shades inspired by the eighties steel mills of Pittsburgh, Pennsylvania where Alex worked and named after moments, songs and characters. Perfect for re-creating legendary 1980s looks, take your passion (for make-up) and make this brilliant beauty buy happen!
- Flashdance Eyeshadow Palette from Sola Look
- Measures 19cm x 9.5cm x 1cm
- Includes four extra-large, high quality matte eyeshadows
- Eyeshadows are paraben-free and talc-free
- Palette includes mirror on inside lid
- Magnetic closure
- Cruelty-free: not tested on animals
- From authentic USA, cruelty-free brand Sola Look
- 100% official Flashdance merchandise

Please note, due to the nature of this item, it is non-returnable.