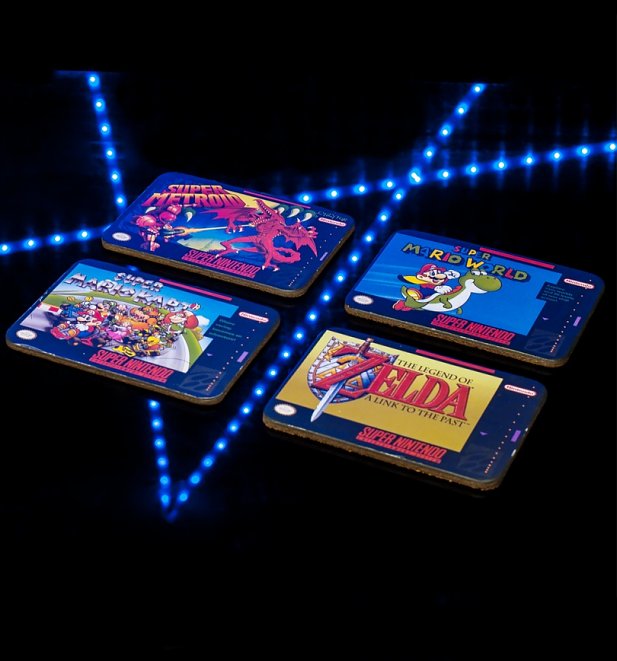 Description
Celebrate the iconic, inimitable SNES games with these retro-tastic Nintendo coasters! Featuring Super Metroid, Super Mario World, Super Mario Kart and The Legend of Zelda: A Link to the Past.
- Nintendo SNES Mini Set Of 4 Coasters
- Set of 4 cork-backed coasters
- Great Nintendo gift idea
- 100% official merchandise
You may also like...