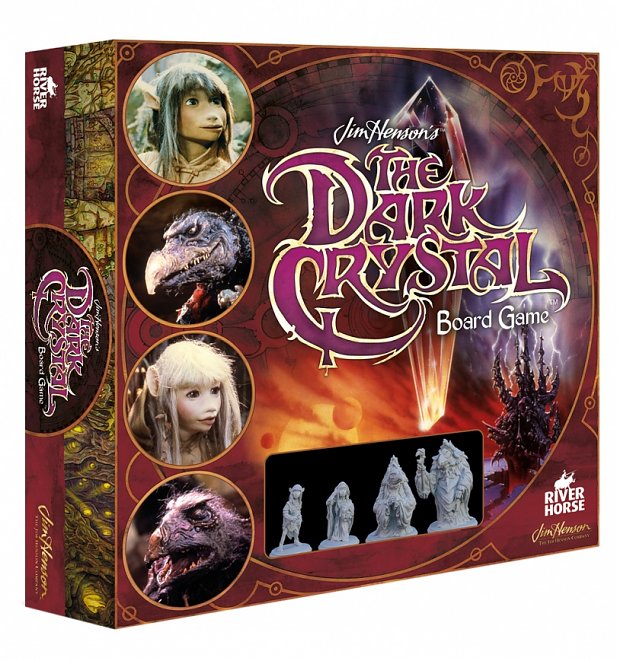 Description
Will Jen and Kira manage to find the Shard and heal the Dark Crystal? This majestic family board game is based on Jim Henson's cult 90s film The Dark Crystal and is perfect for fans who've always wanted to complete the quest for themselves! The intricately illustrated game board features all the legendary places from the movie, including Aughra's Observatory, the Valley of the Stones and the Crystal Castle. An essential collectors item for any Dark Crystal fan and a wonderful way to introduce Henson's quirky cult classic to a new generation.
- The Dark Crystal Board Game by River Horse
- Designed for up to 4 players
- Includes 4 collectable figurines of the main characters: Jen, Kira, SkekSil the Chamberlain and SkekUng the Garthim-Master
- Includes a 2' x 2' game board, 25 world cards, 9 mystic cards, 7 Skeksis cards and 15 Minion cards
- Includes 6 polyhedral dice, 4 character sheets and 4 special ability cards
- Full instructions included
- 100% official merchandise
You may also like...