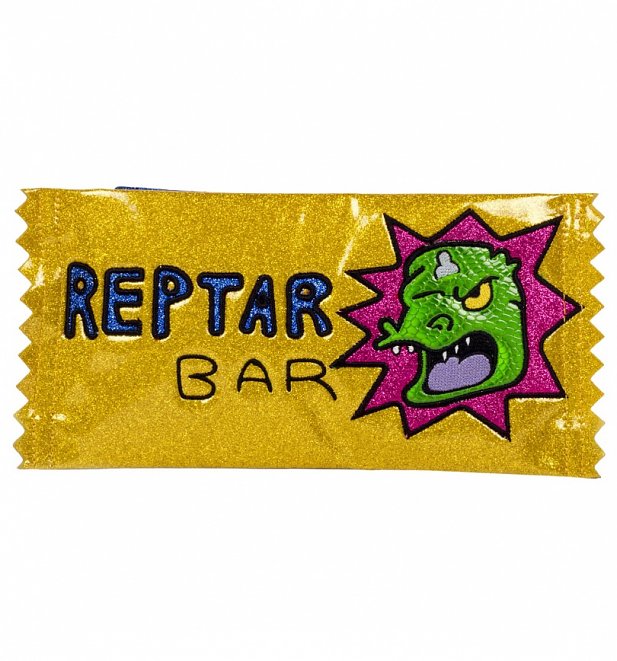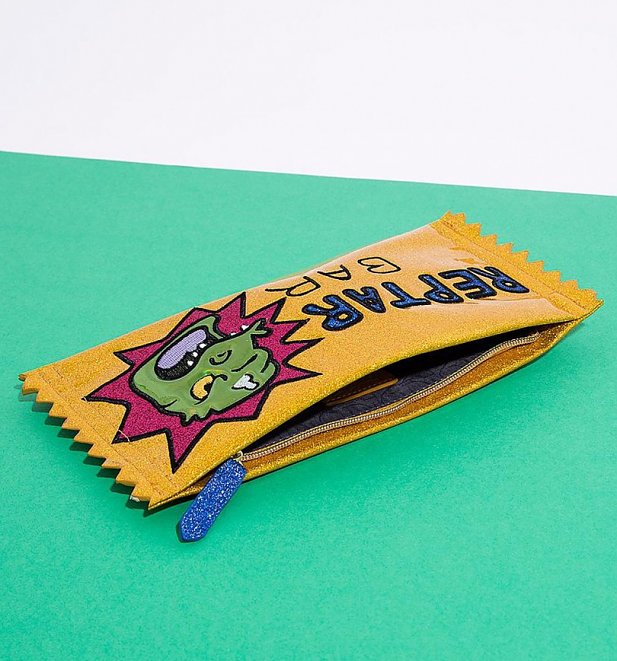 Description
It's a match made in heaven. Like Saturdays were made for cartoons, Danielle Nicole was made to work her magic on our fave shows and memories from the 90's. The Rugrats have been given Danielle Nicole's innovative geometric prints, embroidery, and mixed metallics bringing the 90's back to life. This collection is on point, and we are absolutely smitten!

''Reptar bar, Reptar bar, the candy bar supreme!
The candy bar that turns your tongue greeeeen''

A real taste sensation for the eyes thanks to this Danielle Nicole Reptar bar! Showing your love for the Rugrats couldn't be any cooler if it tried.
- Rugrats Reptar Bar Pouch from Danielle Nicole
- Measures: 11.25"W x 5.25"H x .75"D
- Gold hardware/Polyurethane
- 100% official merchandise