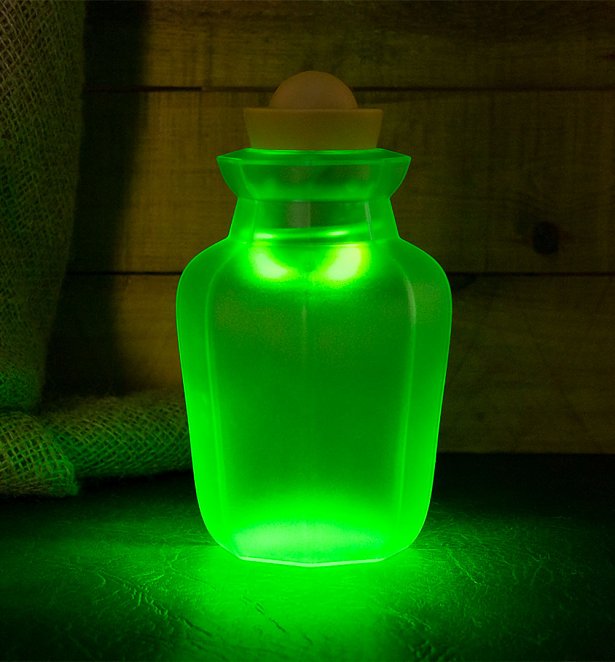 Description & More Info
Potions are of vital importance in Nintendo's Legend Of Zelda game series. Each potion has a different property; red a healing heart potion, green for stamina, blue an air potion, purple a revitalizing potion and then there's the protective guardian potion. All help to keep Link in tip-top health. This awesome light comes in the different potion shades and will keep the mood in your home at it's optimum best. Any avid Zelda player definitely needs this in their life.

Light up your room with this iconic The Legend of Zelda Potion Jar Light. This light can either be red, blue, green, orange or yellow, and can also be set to slowly phase between colours.
The Legend of Zelda Potion Lamp
Made of plastic
Colour changing lamp (5 different colours)
Boxed
100% official Nintendo Zelda lamp