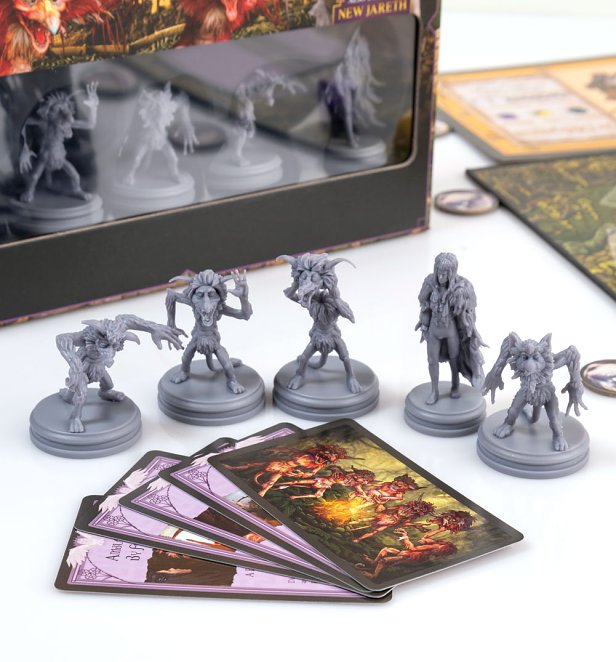 Description & More Info
If you loved The Labyrinth Board Game, you are going to love our Fireys expansion pack! Bringing you new creatures and optional rules making use of the Fireys. Also included in this pack as an alternative David Bowie, AKA Jareth The Goblin King figure. A must-have for fans of the Labyrinth and cult board game.

Please note, this is an expansion pack for Labyrinth The Board game. You will need a copy of the game to use this set.
- Fireys! Expansion Pack for Labyrinth The Board Game by Riverhorse
- Boxed dimensions 29cm x 50cm x 12cm
– 4 highly collectable Fireys figurines
– 1 highly collectable Jareth figurine
– 5 new Labyrinth cards
– 1 rules leaflet
- This is an expansion pack for Labyrinth The Board game. You will need a copy of the game to use this set.
- 100% official Henson merchandise