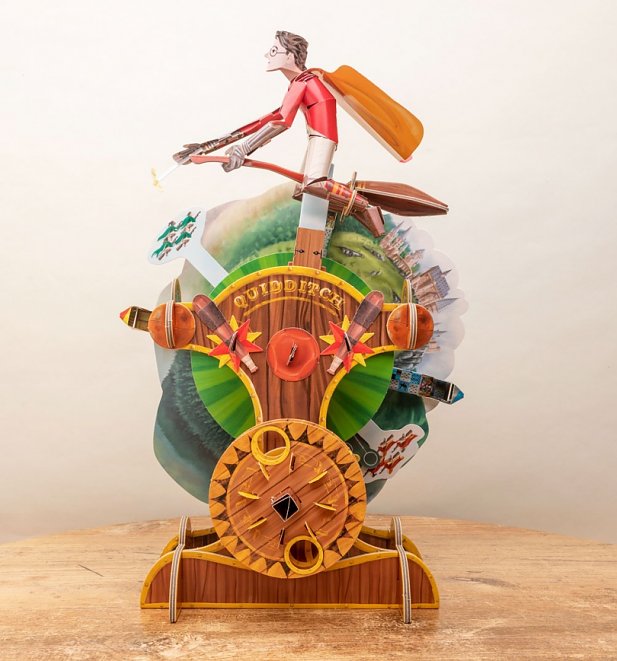 Description & More Info
This mechanical card model of Harry Potter playing Quidditch will magically cure your boredom! In a feat of cardboard engineering, you'll need to assemble all the press out pieces, each beautifully illustrated, to create a truly spell binding structure (no need for scissors, glue or any other materials apart from sheer concentration!)
When the model is complete (takes about 6-10 hours!) turn the front wheel to activate the cog machinery and watch it come to life! If you've done it right (no pressure,) every part will move independently thanks to the crankshaft, gears with different ratios and a central crank slider.
When complete, it makes a brilliant display piece for you home too.
Accio wallet!
Make Your Own Harry Potter Mechanical Moving Model
Measures 30 (h) x 22 (w) x 4 (d) cm
Made from Paper & board with both a matte and gold foil finish
Assembly time - 6-10 hours (approx)
100% official Harry Potter model