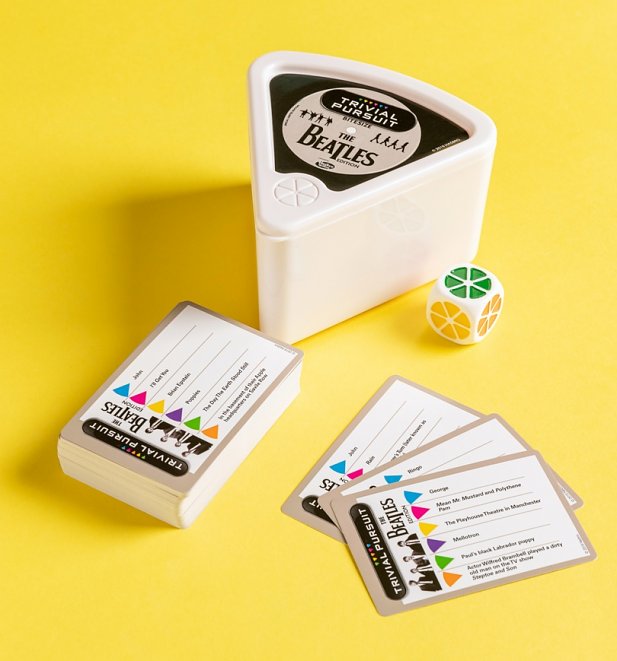 Description & More Info
Trivial Pursuit gets a Fab Five update with this brilliant Beatles edition which includes 600 fiendish questions.
Do you know in which order they crossed Abbey Road? The name of the band's first drummer?
Need Help!
Would your mother know?
We're sure you can work it out, with a little help from your friends! 🤦‍♂️
The perfect game for any fan of the revolutionary British band....
The Beatles Trivial Pursuit Game
Quick play quiz game
600 questions relating to the Fab Four
Comes with coloured dice, cards and easy-to-carry wedge case
Measures approx. 13.5cm x 13.5cm x 8.5cm
Recommended for ages 12+
2+ players
100% official The Beatles game