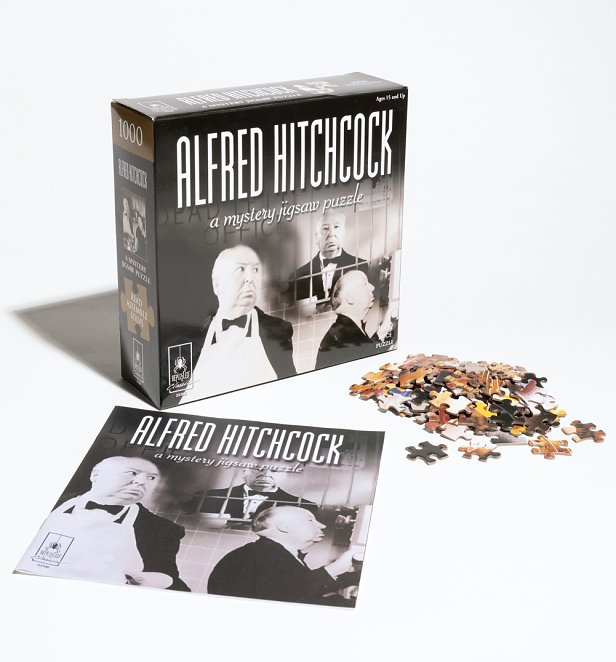 Description & More Info
Looking to up your puzzle game? This Alfred Hitchcock 1000 piece murder mystery style jigsaw game is where it's at. You'll read about a psychotic fan who's obsessed with Hitchcock's classic films before assembling the puzzle to uncover hidden clues and solve the murder mystery. And don't be tricked by image on the front of the box, just to make it even tougher, you have no picture of the puzzle to work to! A puzzling mystery and mystery puzzle all in one - can you piece together the evidence and catch the killer in time before he or she strikes again⁉
Alfred Hitchcock Mystery Puzzle
Includes 1000 piece puzzle and a murder mystery story booklet
Completed puzzle different from that on the box
The finished puzzle measures 584mm x 737mm
Recommended for age 15+
Boxed for gift giving
Reviews
Verified Purchase
Claire - 18th Oct 2020
Review: Having loads of fun with this. Many hours in, already. Not played with a jigsaw in years so lockdown is a great time to get back into it.
Verified Purchase
Raff - 27th May 2020
Review: So much fun! Reading the story after a glass of wine or two doing the accents, then trying to do the puzzle blind - top notch! Have now bought the Sherlock Holmes one, hope it's as good!