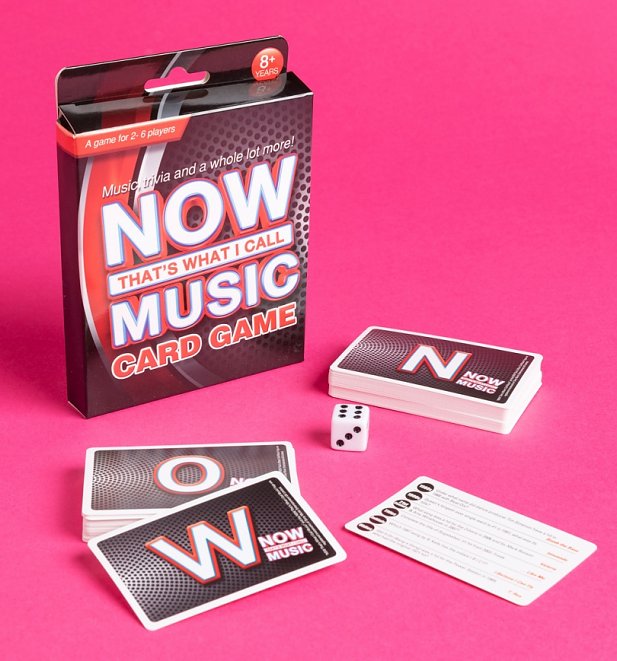 Description & More Info
Know your music?
Now that's what I call a quiz!
This brilliant trivia game is of course based on the iconic Now That's What I Call Music complication albums we all collected as kids. Great fodder for games and quiz nights, it's packed with questions about the best tracks of the last 4 decades. The aim of the game is to answer the question and win the card, each card carries a letter N, O, W or ! and players must collect the four cards to spell the word NOW! to win the game. Will it be you? Get yours now and find out!
NOW That's What I Call Music Card Game
Quick play, travel sized music trivia game
Includes 2 packs of cards, a dice and rules
Ideal for 2 – 6 players
Aimed at adults
100% official merchandise