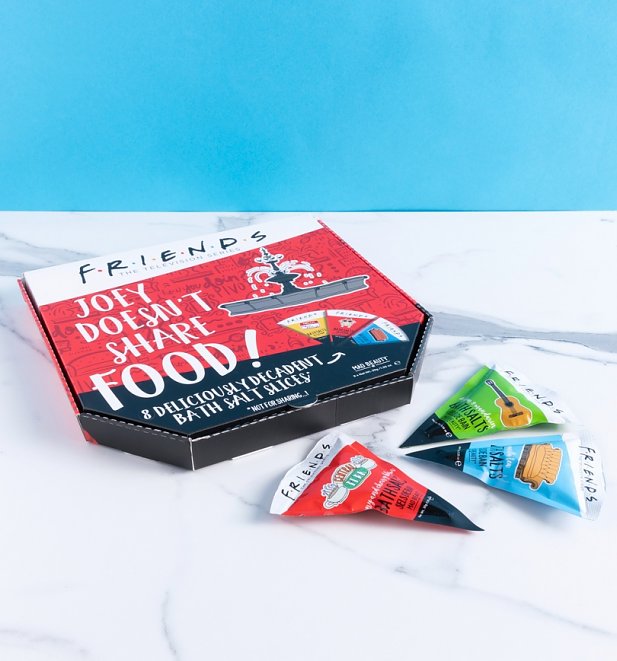 Description & More Info
The bath salts! They're starting to effervesce! It's different. It's interesting.....

Friends fans will love this brilliant bath salt gift set as much as Joey Tribbiani loves pizza! It includes 8 bath salt sachets, each with a different scent and it comes packaged in a pizza inspired gift box adorned with the famous 'Joey doesn't share food' quote. Perfect for making a bath Chandler Bing would be proud of, just remember, they're not for sharing.
Friends Joey Doesn't Share Food Pizza Bath Salts Set from Mad Beauty
Set of 8 deliciously decadent bath salt sachets
Lemon & Mandarin, Vanilla Tea, Passionfruit, Peach, Green Tea, Coconut, Honey and Peony & Cherry Blossom scents
Packaged in a Joey Doesn't Share Food Pizza Box
Cruelty-free, not tested on animals
Not suitable for children under 3 years old
100% official Mad Beauty Friends product