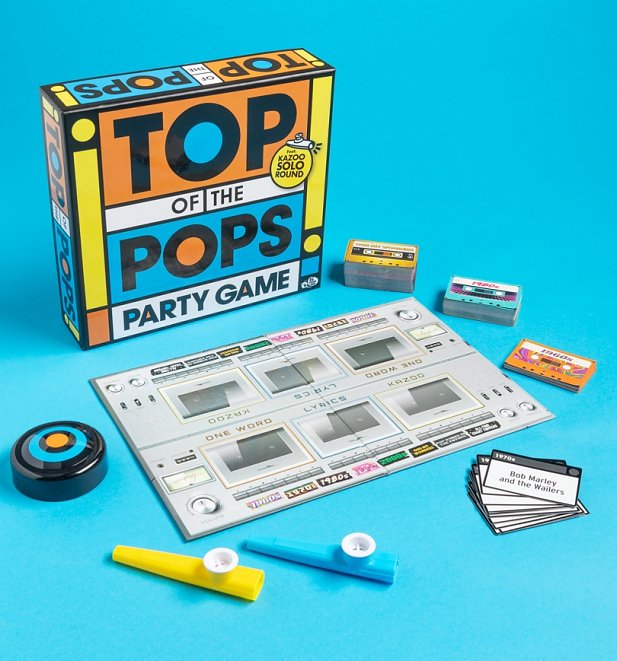 Description & More Info
Top Of The Pops makes a welcome return, but this time with kazoos! You don't need to be a musical genius to play this Top Of The Pops party game. All you need to know is a few songs from the 60s, 70s, 80s, 90s, 00s and beyond.

Split into two teams and prepare for a two-part music battle. Round 1: A head-to-head music round, shout out (or sing) songs against the clock. Round 2: Get your team to guess the artist by saying one word, quoting lyrics or murdering/re-interpreting one of their hits on your trusty kazoo.
Top Of The Pops Party Game
Great party game, played in teams
Play some classic hits with your TOTP kazoo as your teammates try and guess the track along with other fun ways of trying the guess the artist
Age: 14+
Players: 4-20
Duration: approx. 30 mins
Boxed
Comes with a game board, 180 cards, 2 kazoos, instructions and an electronic timer
100% official Top Of The Pops game