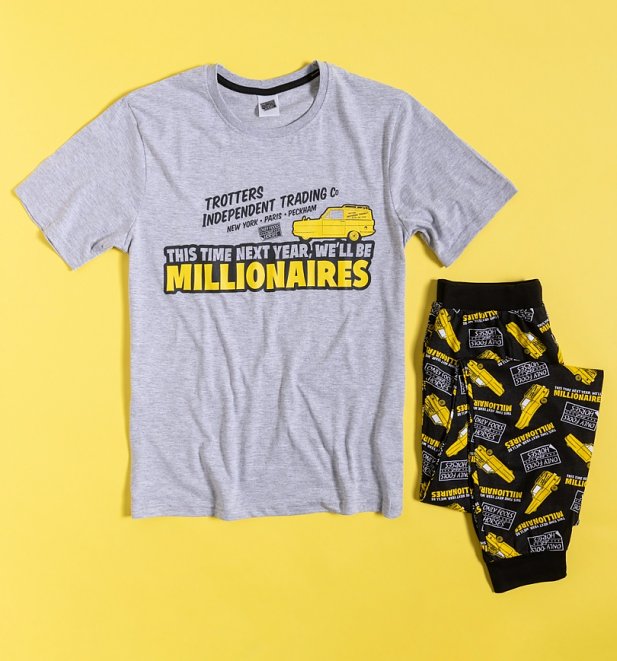 Description & More Info
'This time next year we'll be millionaires.'

Always on the hunt for the next big money-maker, Rodney and Del boy's dreams finally came true when they sold an antique watch they found in their lock-up for £6.2m. Re-live the laughs in this awesome pair of Only Fools and Horses pyjamas featuring the classic line and iconic yellow three-wheeler van.
Men's Only Fools And Horses Millionaires Pyjamas
Matching set includes a crew neck top and bottoms with an elasticated waist
Made from 100% cotton jersey
Screen printed for a high-quality finish
Please refer to our custom size guide for your perfect fit
100% official Only Fools and Horses pyjamas