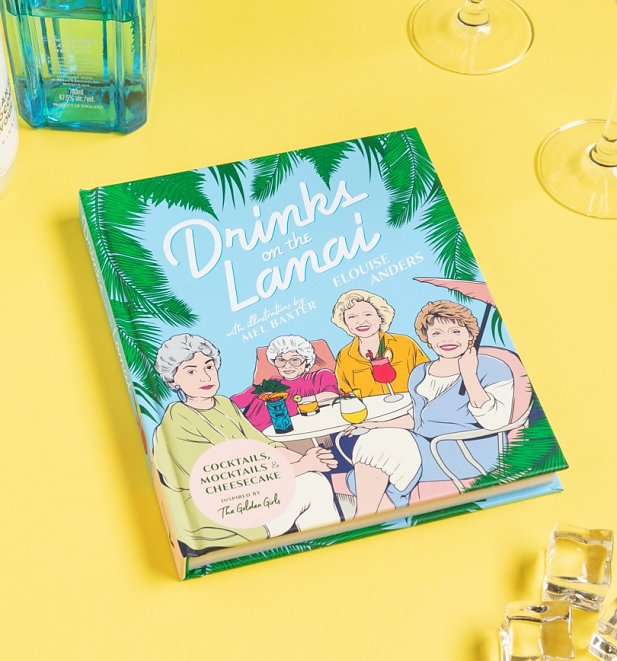 Description & More Info
We all need a stiff drink now and then, be it alcoholic or otherwise. This irreverent book is as close as you will get to get to clinking glasses with Rose, Blanche, Sophia and Dorothy, the fierce and sassy gang from The Golden Girls.

In this rather fabulous book, there are recipes for frozen margaritas, Pina Coladas, coconut kisses, and other gloriously silly or retro cocktails. AND, because it's The Golden Girls we're talking about here, there are of course some cheesecake recipes for good measure.
Golden Girls Drinks on the Lanai Cocktail Recipe Book
Hardback book
21cm x 17cm
152 pages
70 colour illustrations
Written by Elouise Anders, a mixologist turned culture writer from Melbourne Australia
Illustrated by Mel Baxter