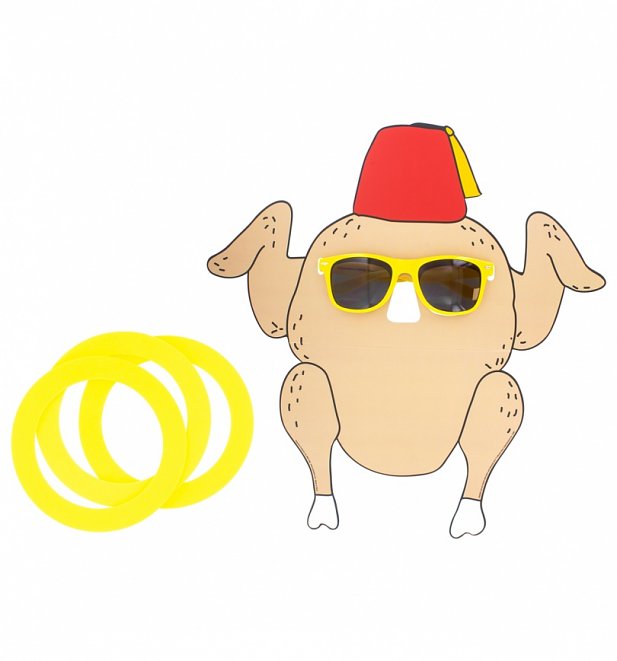 Description & More Info
Those of you who know, will know...

This awesome Turkey Hoopla game pays homage to the Friends episode 'The One with All the Thanksgivings'. When Joey recalled having his head stuck in a turkey, Monica put a turkey on her head, put on sunglasses and a Fez and entertained Chandler whilst asking for his forgiveness. Now you can re-create this super-funny moment with our turkey hoopla game. Oh yeah, this IS for real.
Friends Turkey Hoopla Game
Contains 1 card mask, 1 pair of glasses and three foam rings
Boxed
Great family fun
Choose a player to wear the turkey mask and glasses. The remaining players take turns to throw the rings. Land on the hat, or wings and score a point. Get all 3 in 1 go and you will be awarded a bonus point
100% official Friends game