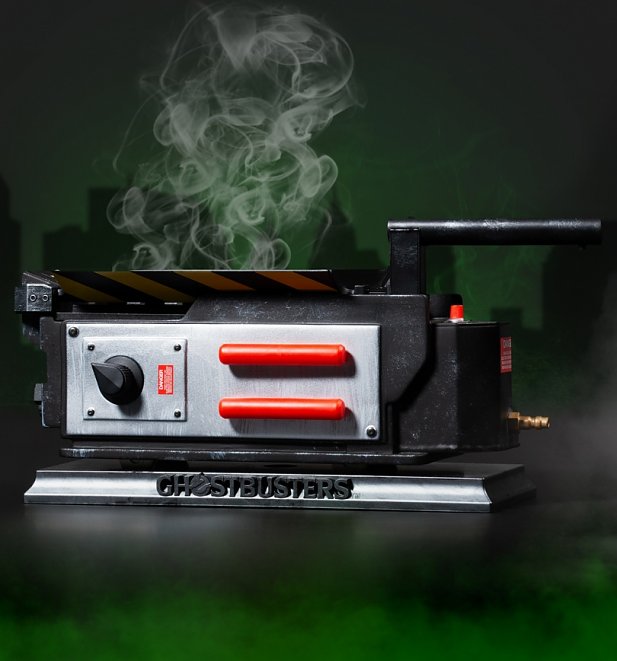 Description & More Info
Wow, just wow...

This Ghostbusters trap incense burner has got to be one of the most awesome things we've seen in a while. If you are finding it hard to relax at home with all those nasty ghosts floating around, you may appreciate this clever contraption. Keep the doors closed with an incense burning inside and watch the mesmerising smoke creep out, just like in the Ghostbusters movies when the gang have caught a ghost.
Ghostbusters Trap Incense Burner
Made from high-quality plastic with intricately painted details
Airflow allows for smooth fragranced incense to disperse from the trap mimicking that a ghost has been caught inside
Hinged lid allows for easy access to the incense holder to aid in burning and cleaning
Place an incense cone in the metal heat resistant base and watch smoke come out as you trap the ghost
Dimensions: 250mm (9.8 inches) length x 122mm (4.8 inches) width x 95mm (3.7 inches) depth
100% official Ghostbusters collectable
WARNING: Don't hold the trap upright by the handle once the incense has been lit!
IMPORTANT: Only use one incense cone at a time. Blow out the flame before putting the incense cone into the incense holder. Maximum burn time of 4 hours. Do not leave unattended. Failure to follow these guidelines could damage the product.
Reviews
Verified Purchase
Chris - 19th Mar 2021
Review: It looks very good butIts Very light plasticy and really doesn't seem worth the £59.99 It was a requested gift otherwise I would have returned it ..