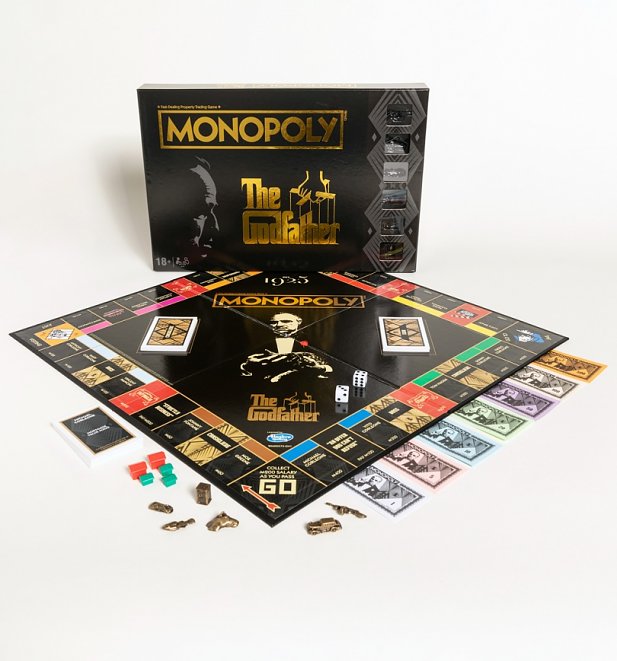 Description & More Info
Now, this is a Monopoly game you can't possibly refuse...
Immerse yourself in a world ruled by The Godfather and his grande famiglia by playing this slick Godfather Monopoly game. Use one of the unique tokens and expand your empire by befriending the Corleone family. Buy new alliances, increase your wealth and influence, aiming to become the Don of the board and rule the city. This wicked game will take you deep into the middle of a war between Five Families, so why not spend some time in the elegant world of The Godfather?
Especially suited to players who understand that "Friendship is everything. Friendship is more than talent. It is more than the government. It is almost the equal of family." Capisce?
The Godfather Monopoly Game Set
Contains: gameboard, 6 bespoke tokens, 28 title deed cards, 16 chance cards, 161 community chest cards, 1 pack monopoly money, 32 bespoke houses, 12 bespoke hotels, 2 dice, instructions
2+ more players.
Recommended for ages 8+
Not suitable for children under 3 years
100% official Godfather game