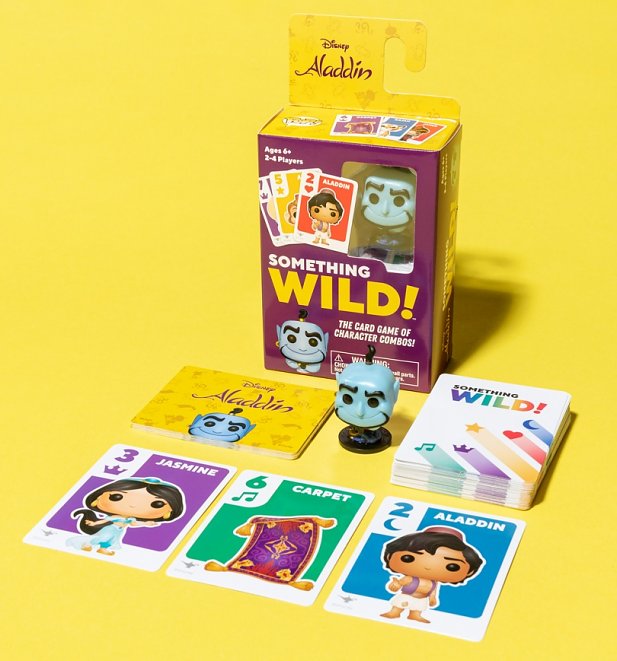 Description & More Info
Something Wild - the card game of character combos!

A fun, quick and easy to follow card game for all the family to enjoy. Combining Disney's Aladdin characters with that iconic Funko aesthetic, this fun card game comes with a collectable POP! Aladdin mini-figure and can be combined with other Something Wild games for a whole new world of even wilder fun! Match three cards of the same colour or number to earn special powers. The first player with three powers wins the game. Magic!
Disney Aladdin Something Wild Game from Funko
Exciting twist on classic trick-taking card games
Comes with a collectable POP! mini-figure
Ages 6+
2-4 players
Approx. 15 minutes game time
Multiple sets (sold separately) can be combined for even more fun!
100% official Funko Disney Aladdin game