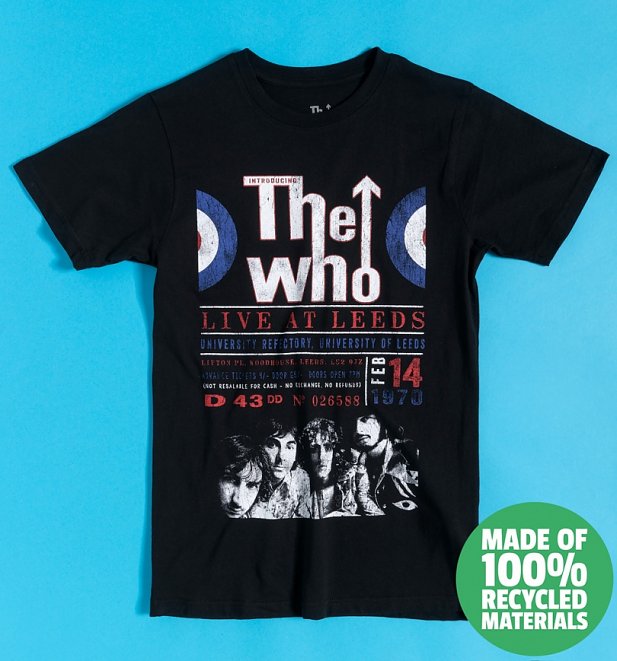 Description & More Info
Not only was The Who's 1970 performance at Leeds University an awesome gig to have attended, it was that good, it's also a live album. Pay tribute to the group who bought us My Generation, Pinball Wizard and Won't get fooled again with this wicked eco-friendly Who tour style tee. (Wowsers, £5 on the door for a ticket, those were the days).
Black The Who Live At Leeds '70 Recycled Eco T-Shirt
Recycled jersey, made from 3 plastic bottles and the waste from 3 cotton t-shirts
Regular fit, crew neck unisex t-shirt
Please refer to our size guide for your perfect fit
100% official The Who t-shirt
🌿 Yesterday's Waste is Today's Amazing New Tee!
You can never go wrong with a classic band tee and not only do these feature some of our favourite artists but they're also made from 100% recycled materials.
3 plastic bottles plus waste from 3 cotton t-shirts = 1 100% Recycled T-Shirt.
Even the print is made from water based environmentally friendly inks, free from harmful, toxic chemicals making them safer for the environment.
And like the majority of our tees, they're not supplied in plastic bags.