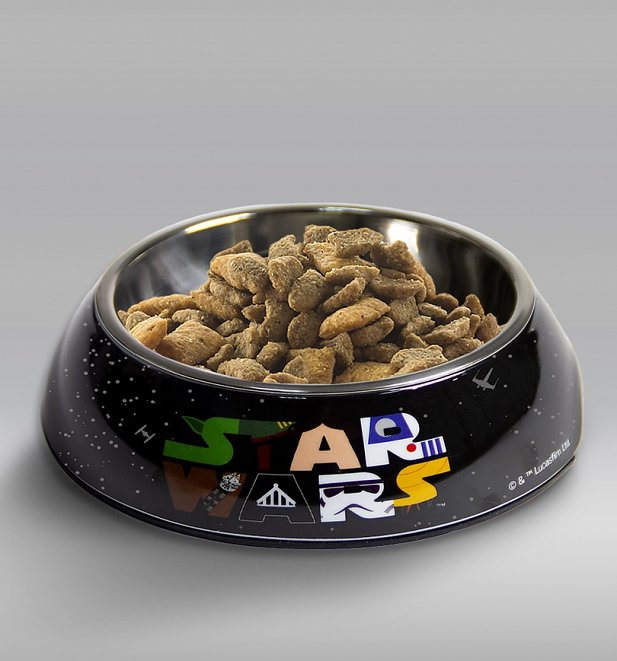 Description & More Info
Your pet will be proud as punch and the coolest pet in the galaxy, eating their favourite dinner from this awesome Star Wars bowl.
Look closely and you'll notice that the Star Wars text is made up of the characters; Yoda, Boba Fett, Princess Leia, R2-D2, Chewie, Darth Vader, C-3PO and an obligatory Stormtrooper. Set against a dark starry sky with Star Wars vehicles buzzing about, it's so good you might be tempted to use it yourself.
Star Wars Pet Bowl
60% plastic, 40% stainless steel metal
Durable, with handle
Removable metal plate
17.5cm (dia) x 5.6cm (h)
410ml capacity
Anti-slip
Dishwasher safe
100% official Star Wars pet bowl