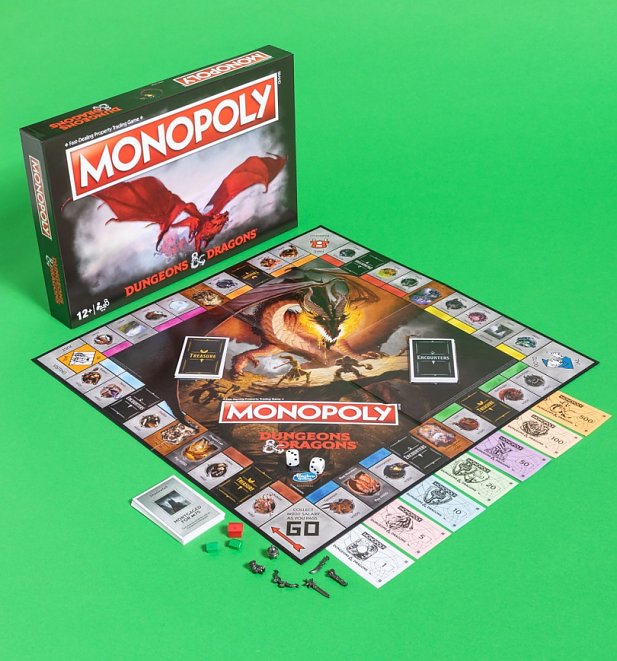 Description & More Info
Obviously, Monopoly is a classic; we love it, but hotels in Mayfair? We prefer our assets with a little more bite. Choose your token to represent your class, either: Halfling Rogue, Human Fighter, Human Wizard, Dwarven Cleric, Elven Ranger, and Tiefling Bard then buy, sell, and trade iconic monsters like the Beholder, Storm Giant, and infamous Demogorgon. No one keeps their money in bricks and mortar anymore, anyway.
Dungeons & Dragons Monopoly Game
Includes 1 game board, 6 collectible tokens, 28 title deed cards, 16 chance cards renamed Encounters Cards, 16 community chest cards renamed Treasure Cards and custom Monopoly money, 2 dice and instructions
Comes with 32 houses renamed Expedition and 12 hotels renamed Bases
8+ years
2-6 players
100% official Dungeons and Dragons Monopoly game
Reviews
Verified Purchase
Catherine - 30th Dec 2021
Review: Great service; thank you.