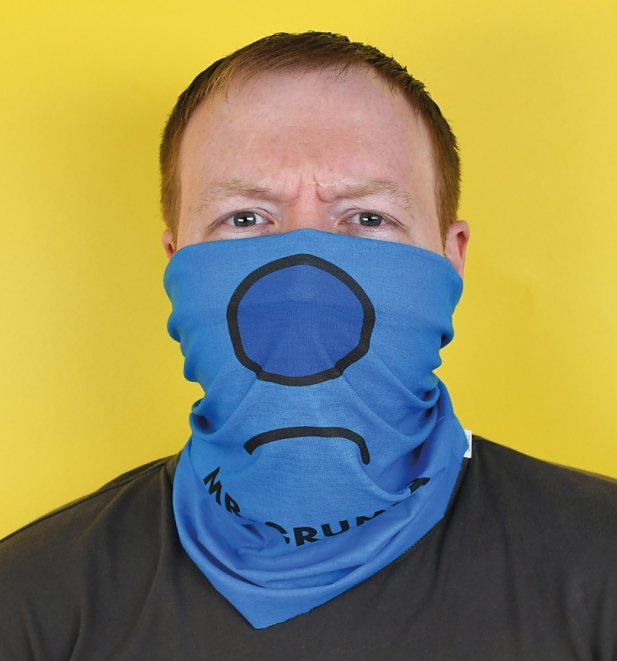 Description & More Info
This super-fun Mr men face covering will totally erase all those grump-a-lump vibes.
Featuring Mr Grumpy's trademark upside-down smile, this awesome face-covering can be worn over the nose and mouth for protection or worn full face for grumpy on the outside, giggles on the inside.
Pull up and wear as a headband or pull down and appreciate its neckerchief properties. This amusing face-covering is the ideal pick-me-up for any grumpy folk out there.
Mr Grumpy Tubular Face Covering
Made from 100% polyester
Stretchy, breathable and washable
Can be worn 4 ways – party style (full face), face cover style (nose &
100% official Mr Men face covering
mouth), bandana (head-band) and neckerchief style (scarf)