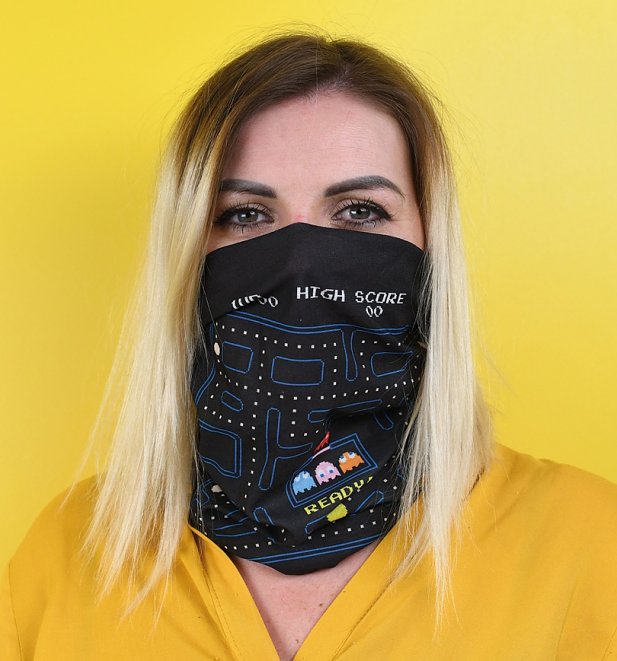 Description & More Info
This Pac-Man face covering is nothing short of A-MAZE-ING!
Designed to be worn four ways; 80s bandana style, as a neckerchief and full or half face covering, it comes with a cool, retro maze design. Just WAKA this in your pocket or bag and you'll be ready for anything.
Pac-Man Maze Tubular Face Covering
Made from 100% polyester
Stretchy, breathable and washable
Can be worn 4 ways – party style (full face), face cover style (nose &
100% official Pac-Man face covering
mouth), bandana (head-band) and neckerchief style (scarf)