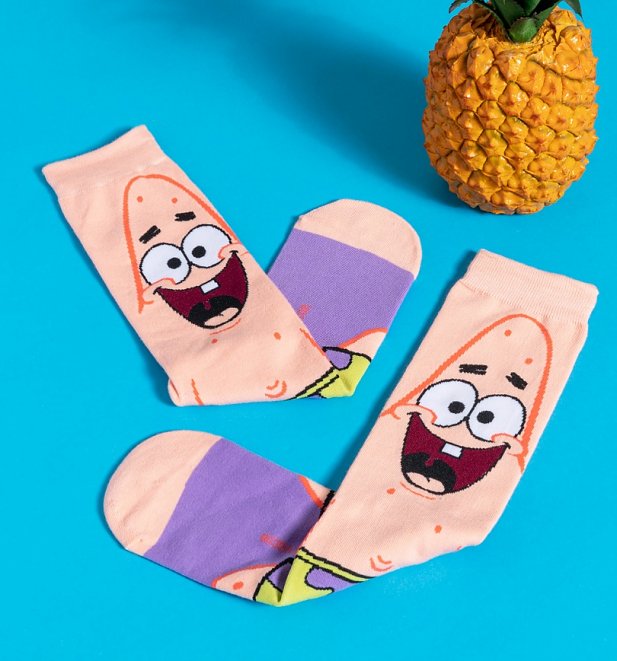 Description & More Info
'Knowledge can never replace friendship. I prefer to be an idiot!'

You've gotta love loyal sidekick and friend to SpongeBob Squarepants, Patrick Star. He may not be the brightest starfish in the sea, but he's a lot of fun when you can get him away from the couch. Step into these rad Patrick Star socks and see where the day takes you. Maybe a spot of bubble-blowing or jellyfishing?
SpongeBob Squarepants Patrick Star Socks
One size UK 9-12
Made from 98% polyester, 2 % spandex
Machine wash cold with like colours
Tumble dry low heat
100% official SpongeBob Squarepants socks