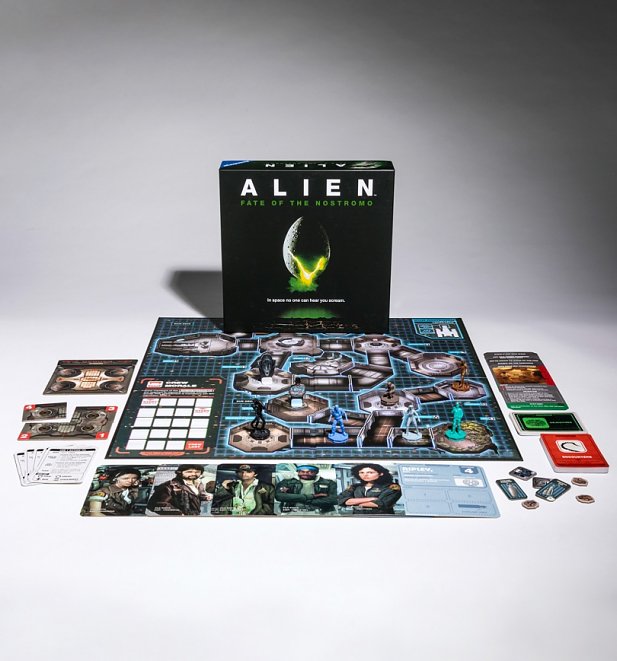 Description & More Info
In space, no one can hear you scream.
Prepare yourself, things might get a little tense in this challenging Alien - Fate of the Nostromo game! Each player takes on the role of five crew members from the movie, each with their own special ability, working together to save themselves and their stricken ship. Watch out for the moving Xenomorph as he can pop up at any unexpected moment! We are loving the old school imagery including photographic imagery of the original cast. With multiple endings, this game can be played again and again and is even super-fun when playing solo.
Alien The Game - Fate of the Nostromo
Includes game board, mini-figures and game cards with bright graphics and photographic likenesses
Gameplay from 45 minutes
Can be played multiple times with different endings
Boxed
100% official Alien game