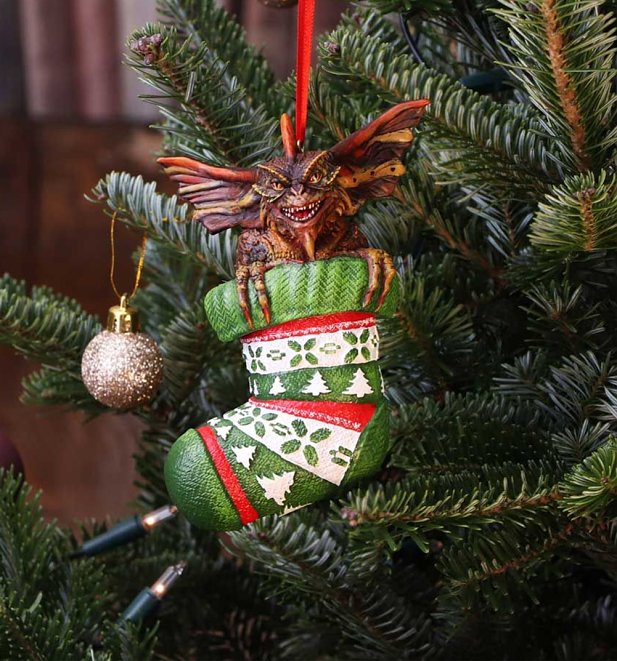 Description & More Info
Give your tree a touch of the mean greens with this Gremlins Mohawk hanging decoration which pays tribute to the villainous baddie from Gremlins The New Batch. Known for being violent, savage, and instantly recognizable by those large, razor-sharp spines protruding from his back, this intricately hand-painted Christmas decoration captures his sinister style perfectly. It's totally wicked, but in all the right ways.
Gremlins Mohawk in a Stocking Hanging Decoration
Featuring Mohawk in a stocking
Hand-painted
Hangs from a red ribbon
Approx. 12cm tall
0.19g weight
100% official Gremlins Christmas decoration
Please note, this is a hand-finished product, therefore there may be slight imperfections and differences to the pictured item as each item is unique.