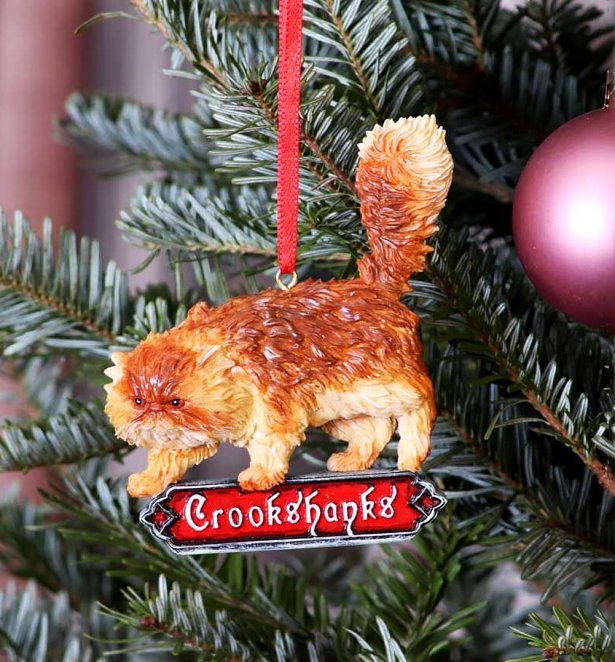 Description & More Info
Ahhh, Crookshanks, such a clever puss.
The half-Kneazle cat Crookshanks was Hermione Granger's pet and resembled a small tiger with a squashed face. He could spot imposter animals a mile off (don't even think about it Pettigrew) and loved a good old lap-cuddle at the end of the day. You gotta love Crookshanks. Give your tree the feline touch with this spectacular Crookshanks hanging decoration. You might find you have to 'paws' every time you walk past your tree to admire its magnificence.
Harry Potter Crookshanks Cat Hanging Decoration
Cast in resin
Hand-painted
Hangs from a red ribbon
Approx. 9cm tall
0.11g weight
100% official Harry Potter Christmas decoration
Please note, this is a hand-finished product, therefore there may be slight imperfections and differences to the pictured item as each item is unique.