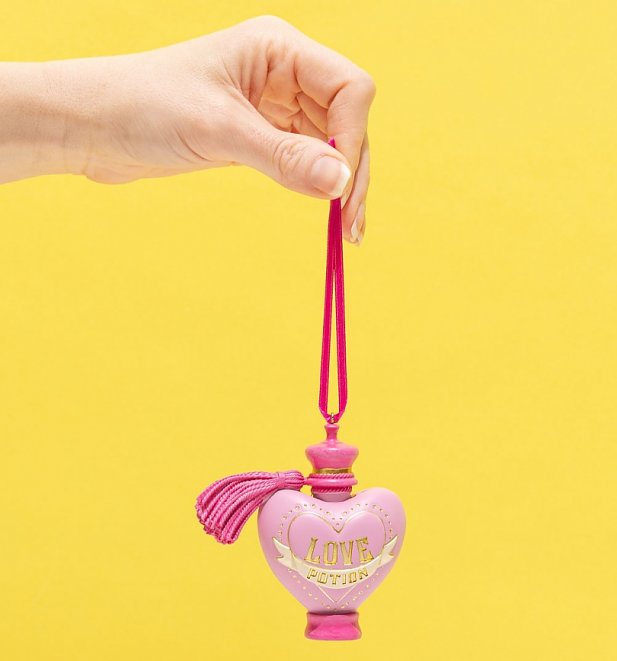 Description & More Info
In Harry Potter land, Amortentia is the most powerful love potion in existence, causing an intense infatuation or obsession from the drinker. It had a distinctive mother-of-pearl sheen, and steam rises from it in spirals.
Ahhh, so that's why we are so head over heels obsessed with this Harry Potter love potion hanging decoration.
Harry Potter Amortentia Love Potion Hanging Decoration
Cast in resin
Hand-painted
Hangs from a pink ribbon
Approx. 9cm tall
0.08g weight
100% official Harry Potter Christmas decoration
Please note, this is a hand-finished product, therefore there may be slight imperfections and differences to the pictured item as each item is unique.