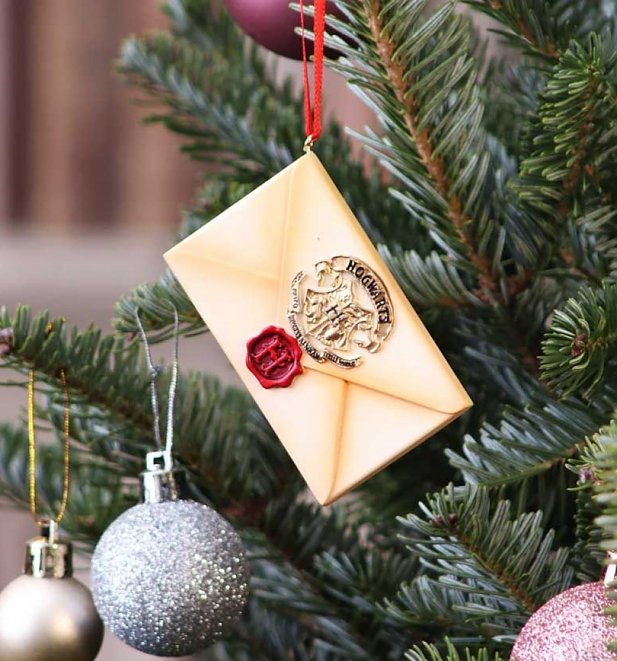 Description & More Info
It's the letter we've all dreamt of receiving. An invite to Hogwarts School Of Wizardry. An icon of the Harry Potter movies, why not adorn your Christmas tree with this beaut Hogwarts letter inspired hanging decoration while you patiently wait your yours to arrive in the post.
Harry Potter Hogwarts Letter Hanging Decoration
Cast in resin
Hand-painted
Hangs from a red ribbon
0.05g weight
100% official Harry Potter Christmas decoration
Please note, this is a hand-finished product, therefore there may be slight imperfections and differences to the pictured item as each item is unique.