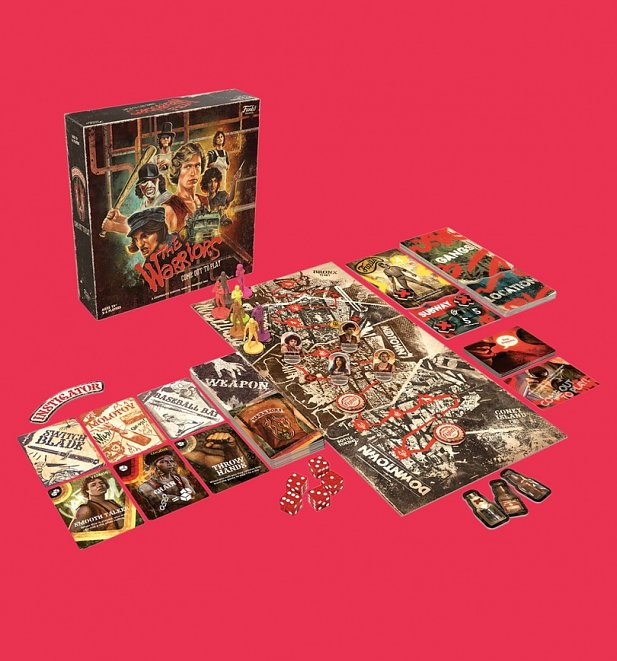 Description & More Info
Nowhere to run, baby, nowhere to hide…

Cyrus, the leader of the powerful Gramercy Riffs, has been murdered - and everyone wrongly believes that you, The Warriors, are to blame. So round up the gang as you navigate the dangerous streets and subways of New York City, dodge rivals and make it back to Coney Island, and prove to the Gramercy Riffs that you've been framed for murder. Capturing the power and chaos of the cult 1979 action thriller, this energetic, rowdy and cooperative strategy game includes eight Warriors to choose from, so each player can portray their favourite character, plus seven sculpted miniatures of the leaders of the most recognisable gangs from the much-loved movie.
The Warriors Come Out To Play Game from Funko
2-4 players
Approx. 45 minutes playing time
Ages 13+
Fun board game inspired by the cult 80s movie
Includes board, cards, dice, counters and full instructions
100% official The Warriors board game