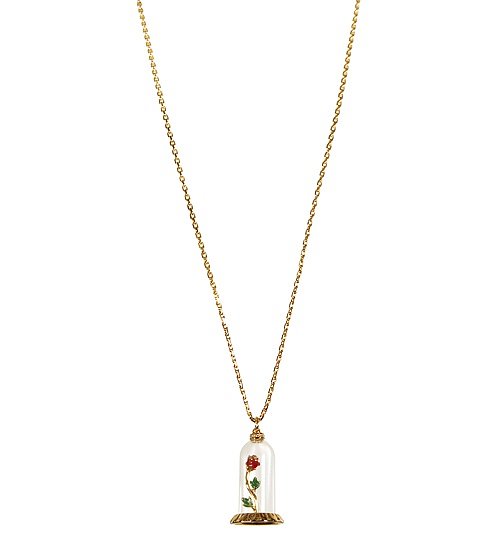 Description & More Info
The creative fairies at Disney Couture have conjured up another magical delight in the form of this fabulous Beauty and the Beast Rose Dome necklace! In the classic fairytale, the Beast had to find true love before all the petals fell on his 21st birthday or remain a beast for ever. This extra special rose dome necklace is the perfect way to pay tribute to this Disney masterpiece and we definitely feel it's 'true love' with this beauty!
This 14k gold plated Beauty and the Beast necklace from the Kidada range at Disney Couture is truely stunning! With a red rose confined within a beautiful dome. The longer length chain measures 26" and has a 3" extender. Comes complete Beauty and the Beast and Kidada enamelled tags. Wonderful!