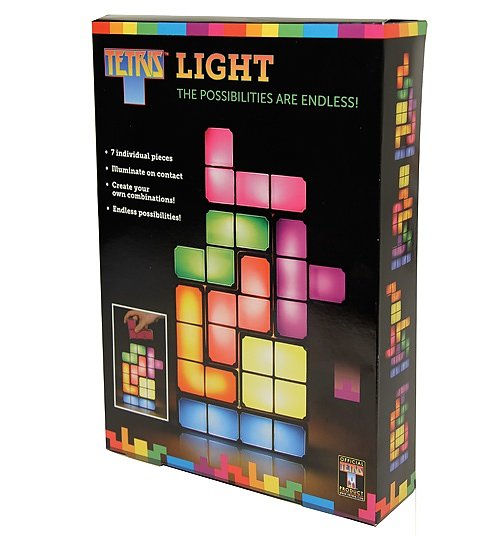 Description
Bring some magic into your home with this wicked, official Tetris light! The seven individual Tetrimono pieces can be stacked in endless combinations. They magically illuminate when stacked together, but turn off when they are removed from the stack. Wowsers, that's pretty impressive to us!
- Tetris Light
- Mains powered, adaptor included
- It has endless combinations, simply plug in the main blue tetrimino and the others light up when added and turn off when removed
- It comes with seven individual coloured Tetrimino lights and measures approx 17.8 x 10.2 x 2.5 cm
- 100% official merchandise
Latest Reviews - 3 Reviews
Verified Purchase
Giacomo Agliata - 9th Jan 2014
Review: All perfect... professionality and kindness. Great job!
Verified Purchase
Penny Lane Girling - 21st Dec 2013
Review: I didn't check the size and its much smaller than I thought it would be, still really cool though!
Verified Purchase
Line Granaas - 23rd Nov 2012
Review:
You may also like...