Only Fools and Horses T-Shirts, Gifts & Merch
Written by John Sullivan, hugely successful award-winning sitcom, Only Fools and Horses follows the capers of hapless black market traders Del Boy and his brother Rodney as they scrape their living selling dodgy goods, believing that next year they'll hit the jackpot and become millionaires.
Pay homage to everyone's favourite Peckham wheeler-dealers with our officially cushty Only Fools and Horses T-Shirts and pyjamas which feature some of Del Boy's classic catchphrases. Lovely jubbly! Fancy a bit of dodgy dealing yourself? Take on your friends and family with our Only Fools and Horses Monopoly Game Set! Ideal gifts for any fan of this TV classic.
Showing items 1 - 1 of 1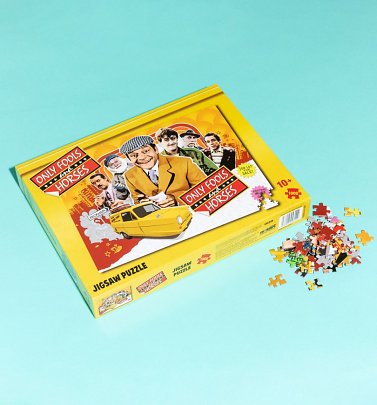 Only Fools And Horses 1000 Piece Jigsaw
£12.99