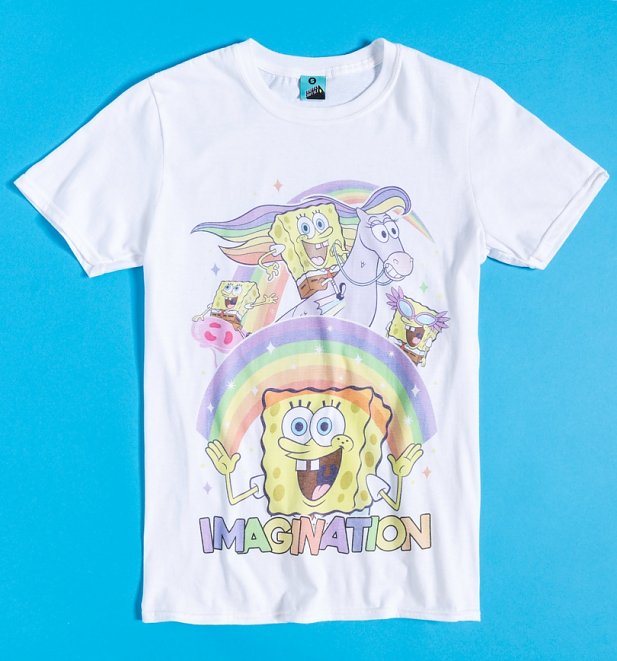 Description & More Info
'We don't need television, not as long as we have our... imaginaaaaation...'
This awesome SpongeBob Squarepants tee is inspired by one of our favourite episodes - Idiot Box. SpongeBob and Patrick decide to shun the telly in favour of sitting in a box and using their imagination to become whatever they want, finding that a much better form of entertainment. We love the psychedelic feel of this imagery and think it's totally time to board the SS Imagination.
SpongeBob SquarePants Imagination White T-Shirt
Unisex lightweight tee with a soft feel
Made from 100% pre-shrunk cotton
Unisex style: please check our custom size chart to help find your ideal fit
100% official SpongeBob Squarepants T-Shirt
Exclusive to TruffleShuffle