< Posts
November 8th 2023 by Iain
10 Must-Have Fun Christmas Decorations to Create Your Ultimate Geeky Winter Wonderland
Tis the season... to get totally festive and completely geeky!
We all know there is never a bad time let the love for your favourite movies, shows, cartoons and the characters that make them great shine bright, but Christmas just feels like the best time of all.
Looking for xmas decs that are a little different this year? Something extra cool? Say goodbye to the same old, humdrum Christmas tree decorations and say hello to a tree that's out of this world!
Perfect to help you turn your home into a Winter wonderland of epic proportions, check out our top geeky Christmas decorations you need to spice up your tree!
Gremlins Gizmo In Fairy Lights Hanging Decoration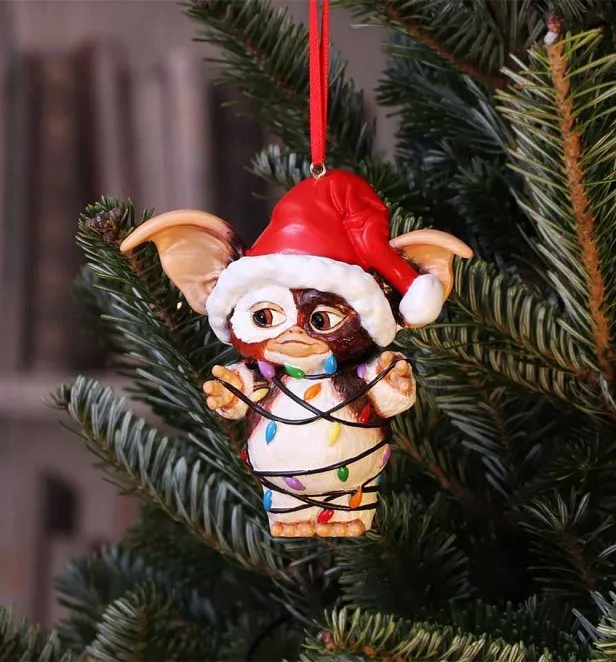 Uh-oh! Those mischievous gremlins are at it again, and this time they've turned Gizmo into the cutest Christmas tree ornament you've ever seen! The perfect addition to your holiday festivities, this quirky Gremlins Gizmo Hanging Decoration captures the magic of everyone's favourite Mogwai, all decked out in a Santa hat and ready to spread some holiday cheer.
Star Wars Stormtrooper Candy Cane Hanging Decoration
May the cheer be with you this Christmas, and may your tree be the talk of the planet thanks to this cheeky Star Wars Stormtrooper hanging decoration. The best decoration in the galaxy, right?
Lord Of The Rings Aragorn Stocking Hanging Decoration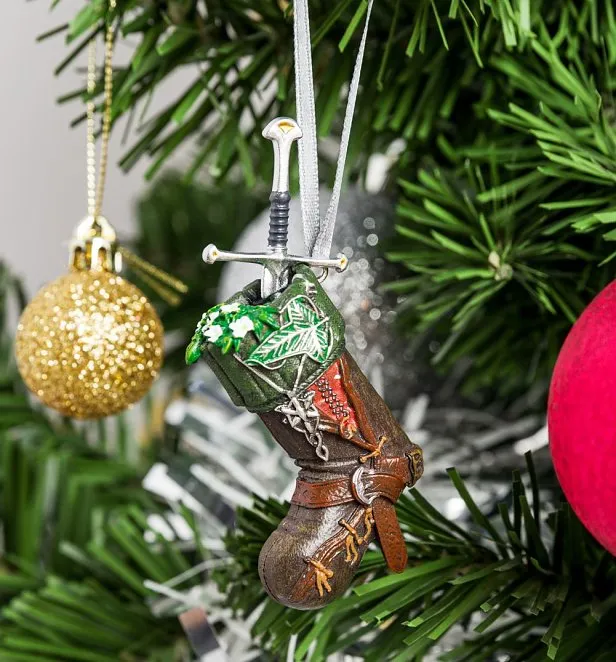 Get ready to embark on a festive quest worthy of Middle-earth legend with our super-detailed Lord Of The Rings Aragorn hanging decoration.
Harry Potter Flying Car Christmas Tree Decoration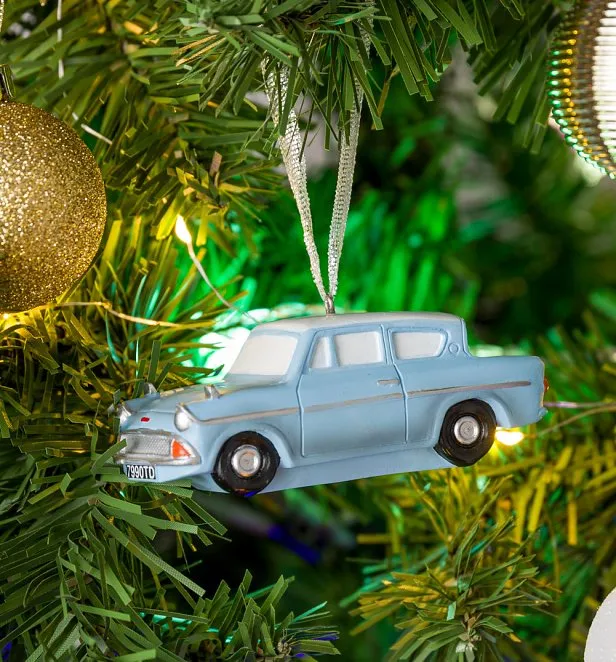 Is there anything more Harry Potter than a Ford Anglia in a tree? We sure don't think so which is why any Potterhead will be itching to catch their very own Harry Potter flying car Christmas tree decoration this year!
The Beatles Yellow Submarine Ceramic Hanging Decoration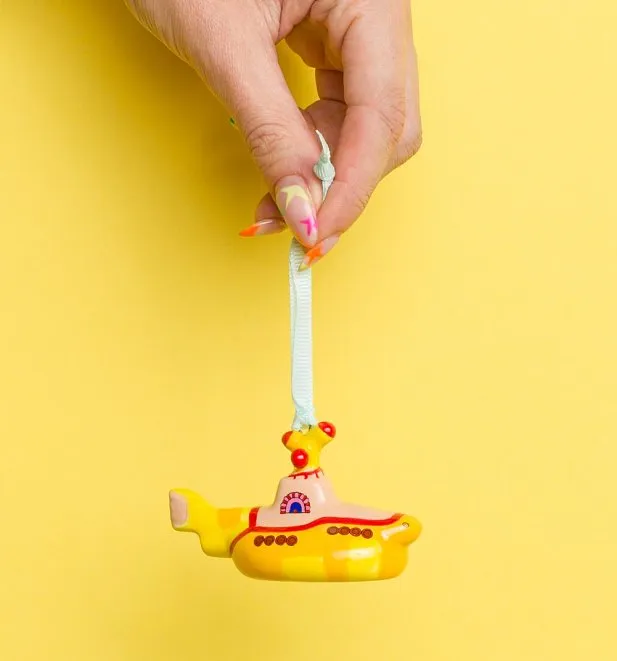 If there is one simple way to make your tree a whole lot more groovy this year, it's done by adding this psychedelic The Beatles Yellow Submarine hanging decoration. Perfect find for any fans still totally caught up in Beatlemania!
Wallace and Gromit Gromit Hanging Decoration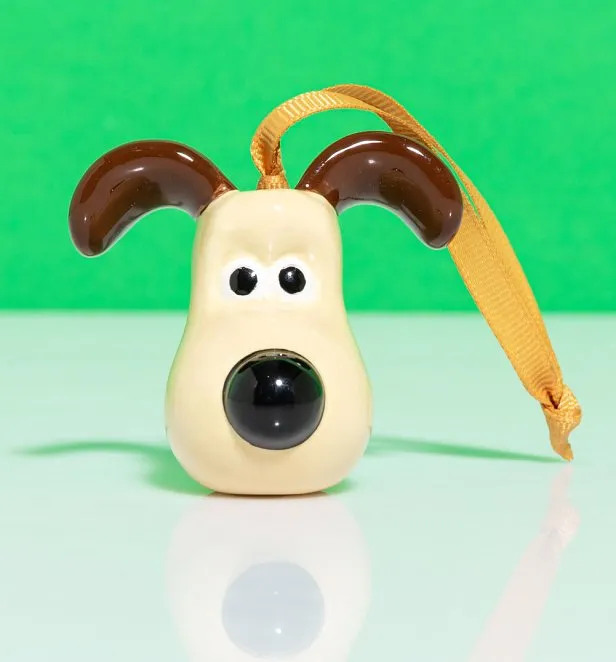 Make sure you're barking up the right tree this year in so many ways with this adorable Gromit hanging decoration. You'd be crackers not to love it... and yes, we have a matching Wallace hanging decoration too.
The Wizard Of Oz Ruby Slippers Hanging Decoration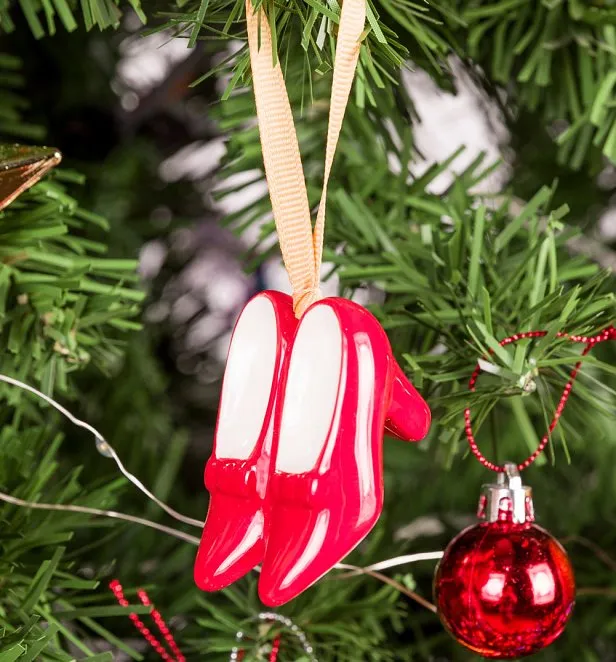 There's no place like home... so why not add a heap of extra charm and fun to yours this year with this magical The Wizard Of Oz Ruby Slippers Hanging Decoration. About as iconic as they get!
Disney The Nightmare Before Christmas Jack Skellington Hanging Decoration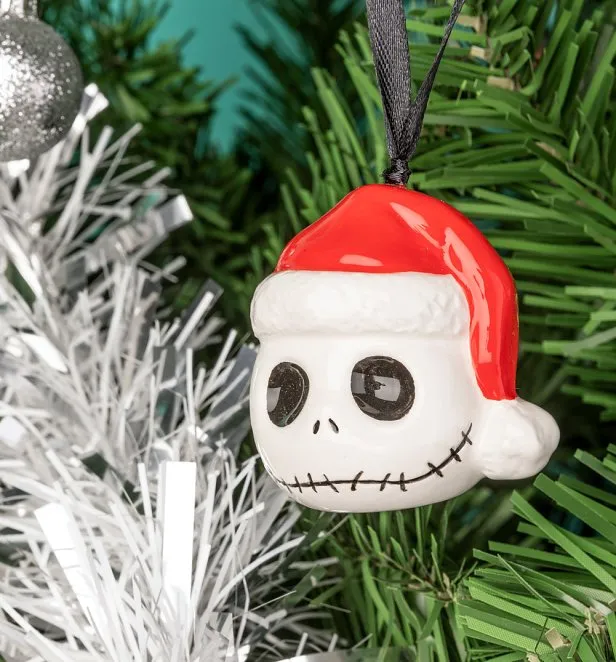 Truly a find worth singing about and one that Sandy Claws would totally approve of, we know all the Skellington fans' eyes will light up with this The Nightmare Before Christmas hanging decoration on their tree!
E.T. Glow In The Dark Bauble
Bring some 80s magic that's truly out of this world into your tree game this year with this awesome glow-in-the-dark E.T. hanging decoration featuring that iconic moment E.T. and Elliot take to the skies!
Moomin Hug Ceramic Hanging Decoration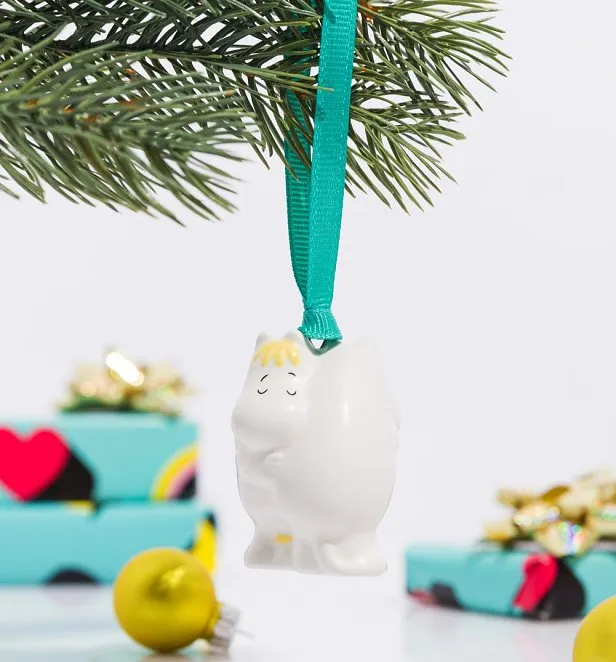 Giving us all the cosy feels, pop this enchanting Moomin Hug Ceramic Hanging Decoration featuring Moomintroll and Snork Maiden on your tree and let the Moomin magic warm your holiday heart.
Searching for something extra special this year to elevate your festive decor? Heck, yeah you are! Discover our complete collection of geeky Christmas decorations including official Disney Christmas decorations and more to add that perfect touch of magic to your tree.