< Posts
November 15th 2023 by Alex
The Ultimate Star Wars Gift Guide: 12 Must-Have Items for a True Jedi
"Once upon a time in a galaxy far, far away..." With these iconic words, the world embarked on a timeless journey into one of the most beloved sci-fi film sagas in 1977. Fast forward over 45 years, and Star Wars continues to captivate and entertain fans of all ages more than ever. The Force is definitely still strong with this epic adventure!
Whether you are an original trilogy fanatic from the 70s and 80s, obsessed with the prequels from the 90s and 00s, or if your first glimpse into this world has been the hugely popular Star Wars: The Mandalorian series on Disney+, we've curated our ultimate Star Wars gift guide, with the perfect Star Wars gifts to help you level up your true life's calling as a Jedi...
Star Wars Lightsaber Uplighter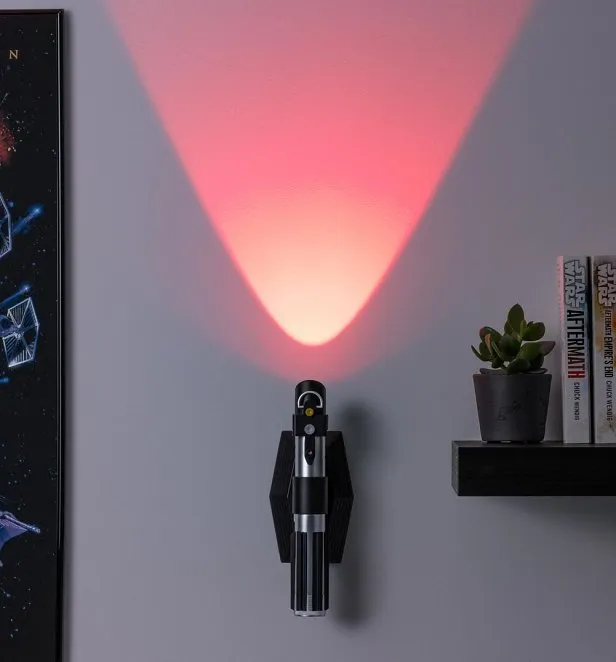 Of course, there's no Jedi - or Lord of the Galactic Empire - worth their salt without the most essential weapon of choice in combat - and that is of course their lightsaber! And the Lightsaber Uplighter, cleverly referencing the iconic red lightsaber of Darth Vader, not only lights up like the real deal but also has iconic sound effects too.
Star Wars Original Stormtrooper Beer Glass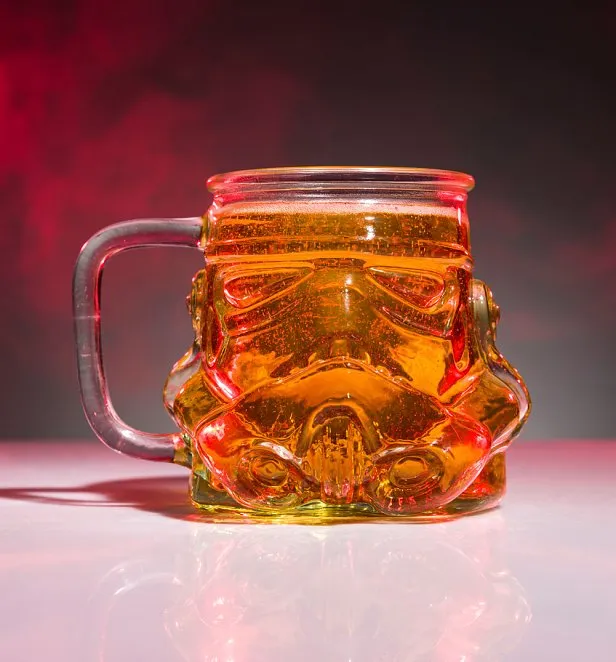 Staying with the Dark Side of the Force, we have one key drinking vessel of choice when you're surrounded by droids, which is this epic Stormtrooper Beer Glass. This carefully crafted glassware is modelled on the distinctive helmet of the foreboding army of the Galactic Empire designed by the first film's prop maker, Andrew Ainsworth, in 1976.
Star Wars The Galactic Empire Navy Sweater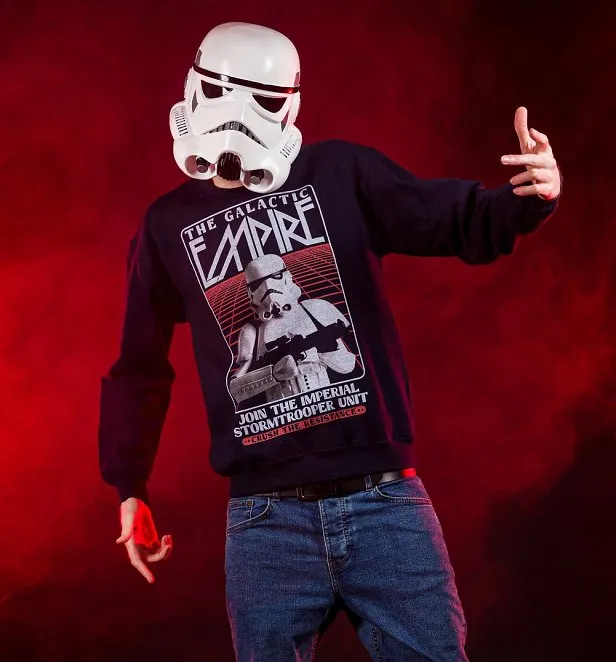 Wanting to stay comfy on nights in but still keep showing your devotion to the Galactic Empire? Our Star Wars Galactic Empire navy sweater, with an unusual design featuring a Stormtrooper that pays homage to the old army recruitment posters, paired with the Darth Vader Lounge Pants will mean that no one can say that your lack of casualwear is disturbing.
Star Wars Darth Vader Stars Lounge Pants
Embrace the power of the dark side with this epic loungewear, showcasing an immersive all-over print starring none other than the legendary Darth Vader! Set against a backdrop of luminous celestial orbs and the iconic Star Wars logo, these cosy Star Wars Darth Vader Lounge Pants are their ticket to leisurely adventures.
Star Wars All Over Print Pyjamas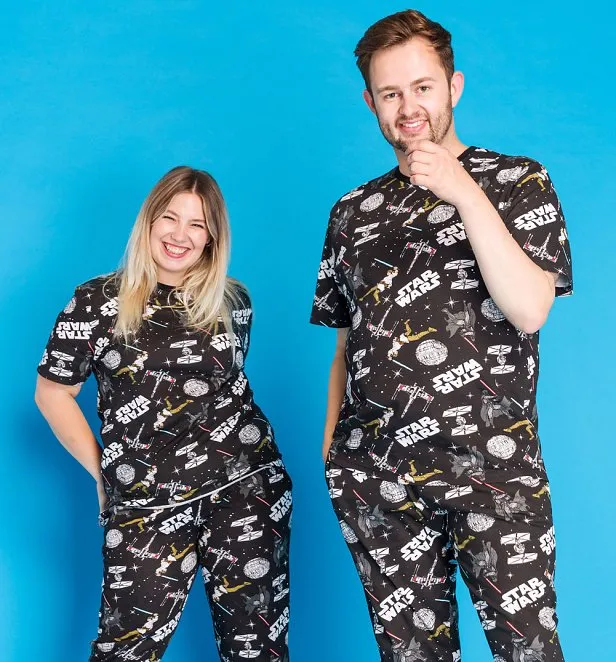 But if you can be tempted away from the Dark Side of the Force for the ideal comfy nightwear, then our very own Star Wars pyjamas will do the trick. We've taken inspiration from the same designs and patterns that adorned pyjamas for many lovers of the films back when they first came out, with the TIE Fighters and X-wing starfighters appearing alongside the Death Star in the all-over print we've created here!
The Mandalorian Socks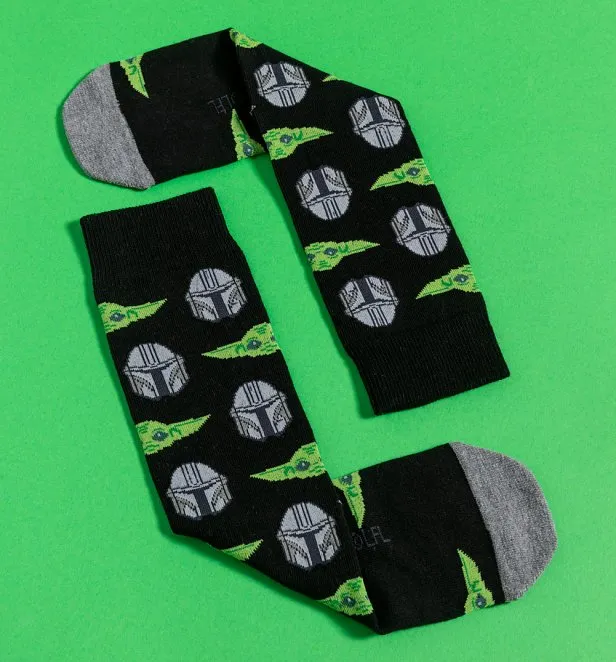 If you're wanting the perfect night in combo to snuggle in with whilst watching the action-packed episodes of The Mandalorian, then there's no better pairing than our Mandalorian socks and a cosy water bottle of the adorable Grogu, aka Baby Yoda. The ideal winter's evening companions to keep you toasty warm!
The Mandalorian Grogu Hot Water Bottle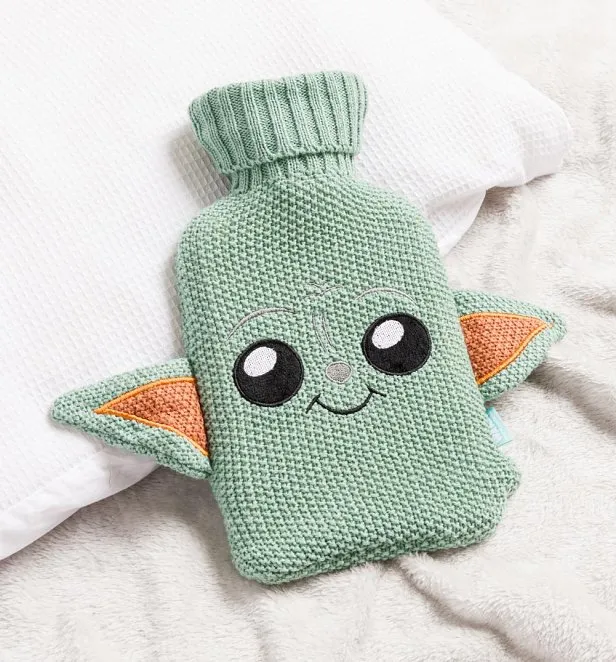 Indulge their love for Grogu (Baby Yoda) with this irresistibly cute knitted Grogu hot water bottle from Mad Beauty! The Argyll-style pattern showcases Grogu's face and ears, making it the perfect companion for cosy Mandalorian series rewatches on winter nights. Embrace the warmth and cuteness!
Star Wars The Mandalorian and Grogu Family Portrait T-Shirt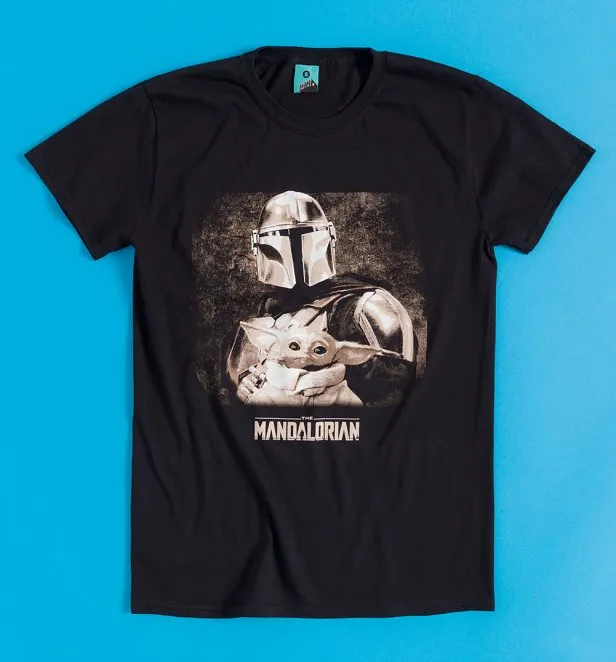 Sure to bring smiles all around is this quirky and hilarious Mandalorian Family Portrait T-Shirt that our team designed of Mando and Grogu depicted in an old monochromatic style family portrait. Pop this on and you'll definitely have an amusing and stylish talking point for any fellow Bounty Hunters you encounter!
Star Wars Original Stormtrooper Glass Tumbler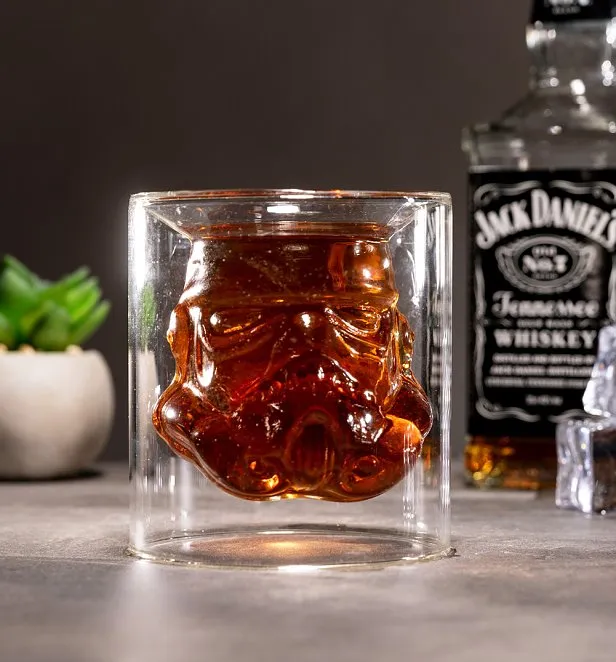 Cheers to the legendary Star Wars saga with a truly galactic Stormtrooper glass tumbler! Immerse yourself in the universe with this ingenious piece of glassware, featuring the iconic Stormtrooper shape inside. Crafted based on the original 1976 design, this tumbler is a nod to the timeless allure of a galaxy far, far away. Sip in style and let the Force be with them for every toast!
Star Wars The Mandalorian Bounty Hunter Helmet T-Shirt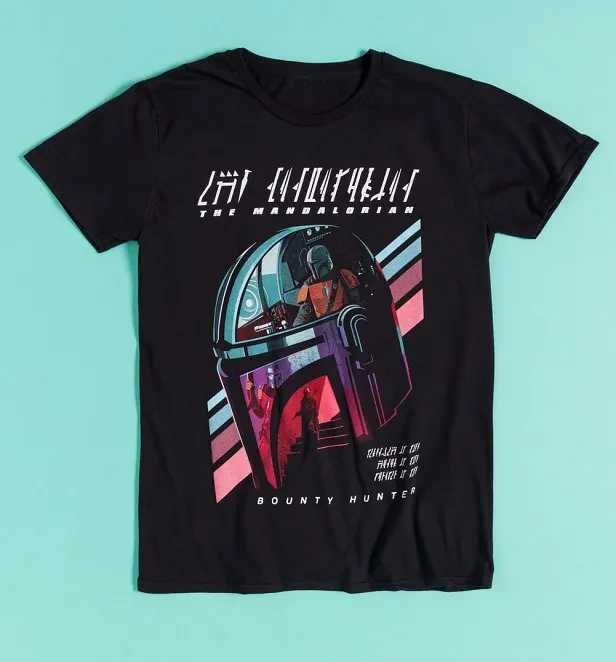 But for those who prefer to be the cool cats when it comes to Star Wars style, our Mandalorian Bounty Hunter Helmet T-Shirt, with an epic metallic effect graphic print, should make you look like the most radical, fearless bounty hunter in the Galaxy that there ever was.
Star Wars Mandalorian Baby Yoda Soup and Snack Mug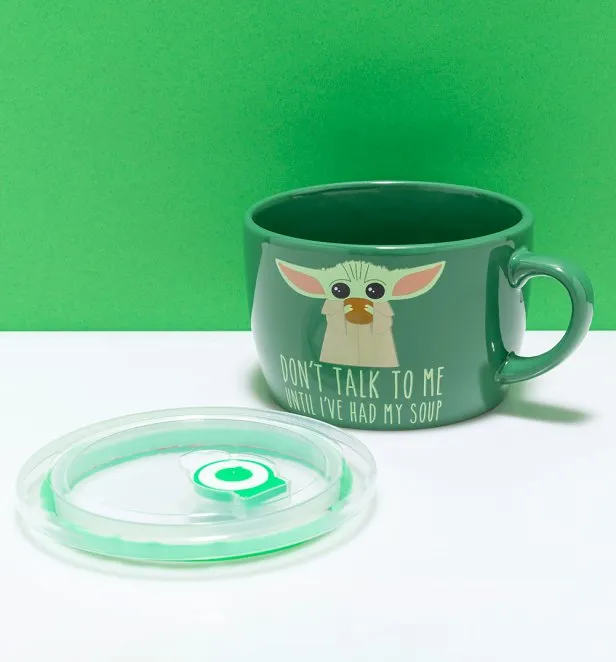 Lunchtimes will be made that bit more special with the Mandalorian Baby Yoda Soup and Snack Mug. With a handy lid on this mug featuring The Child cradling a mug of soup for easy heating, it'll ensure you have a full tummy to tackle your afternoon's work - or taking out a host of Calodan guards (you never know!)
Star Wars Don't Upset The Wookiee! Card Game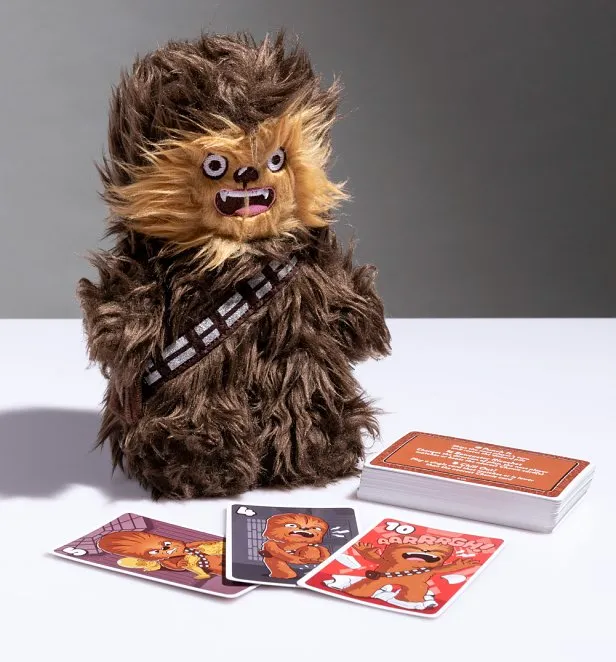 And for the ultimate game to play with friends and family, it has to be the awesome Don't Upset The Wookie Card Game. Play against each other as you compete to match or beat the top card on the discard pile. Will you take the fluffy Wookie and win the ultimate honour as Chewie champion?
All of these and many more Star Wars gifts for men and women are waiting to be discovered right here with our full collection on TruffleShuffle.
Whether you're navigating the stars on a tight budget or ready to splurge on the ultimate Star Wars surprise, we know you'll uncover the most intergalactic treasures in the universe. May the shopping Force be with you!