< Posts
November 1st 2023 by Iain
Glam Up Your Everyday With Our Exclusive New Jem and the Holograms Clothing!
Get ready to sparkle and shine, darlings! If you're a true '80s cartoon connoisseur with a heart that beats to the rhythm of rock 'n' roll, then you know the name - Jem. She's the glamorous and glittery leader of the ultimate rockstar squad, Jem and the Holograms!
Get ready to hold onto your holographic earrings because we've whipped up some all-new and jaw-droppingly fabulous Jem and the Holograms T-Shirts and sweaters right here at TruffleShuffle Towers, just for you!
The kind of style that will make you feel like a bona fide rockstar and bring a heap of nostalgia flooding back with every song, show your love for the most outrageous rock 'n' roll cartoon around with our latest Jem T-Shirts and more!
Jem And The Holograms Glamour And Glitter Blue Fitted T-Shirt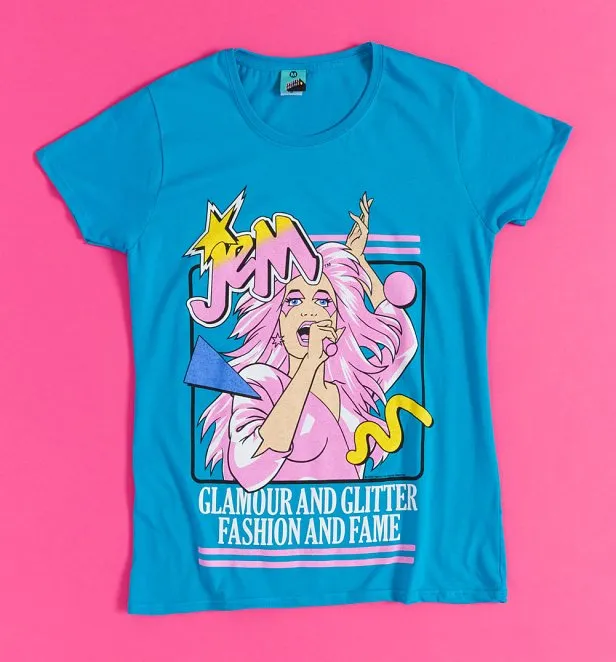 Because we all know that really, life should be glamour and glitter, fashion and fame, right? Bring some 80s rock glam to your day with this totally rocking Jem and the Holograms Glamour and Glitter T-Shirt featuring Jem at her best.
Jem And The Holograms Truly Outrageous Tour Charcoal Marl T-Shirt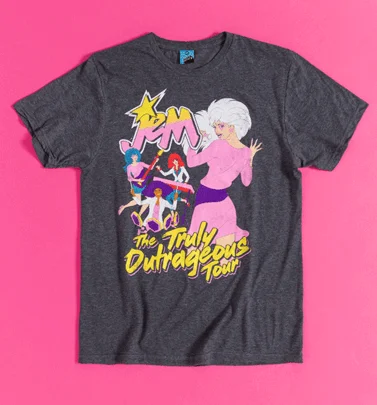 Ready to dazzle at your next gig or music fest? Get your groove on with Jem, the rockstar diva from this cult '80s hit! Our new Jem and the Holograms Truly Outrageous Tour T-Shirt totally rocks a vintage tour vibe, complete with show artwork on the front and tour dates from Houston to Honolulu on the back.
Jem And The Holograms Glamour And Glitter Lavender Sweater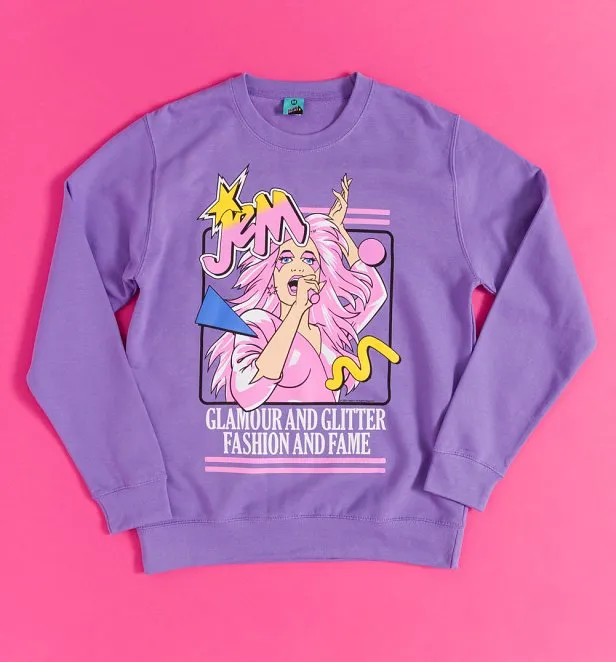 Looking to give your sweaters a truly outrageous '80s upgrade? Say hello to our Jem and the Holograms Glamour and Glitter Sweater! Our in-house team have crafted this super-soft sweater that captures Jem's rockstar vibes perfectly. It's the go-to choice when you're ready for a karaoke night with friends at home or at the bar. Get ready to rock that retro look!
Let your truly outrageous style shine and check out our complete collection of exclusive Jem and the Holograms merchandise from our ever-growing range of official cartoon t-shirts and more!