< Posts
November 3rd 2023 by Iain
Style Your Way To A Merry Christmas In Our Exclusive Christmas Clothing!
It's that time of year! With Christmas just around the corner and many of us eagerly waiting to open that first door on our advent calendar of choice, we're talking all things Christmas clothing! You can never be too prepared, right?
Making sure you're ready to sleigh the holiday season with the cosiest and coolest Christmas sweaters and Christmas t-shirts that are straight out of our very own Santa's workshop, we've picked out some of our latest styles that are waiting to become the crowing jewel of our festive outfit.
Packed with exclusive styles featuring your favourite movies, cartoons, characters and more, shop our latest xmas styles to find the perfect look for you!
Elf Son of a Nutcracker Grey Sweater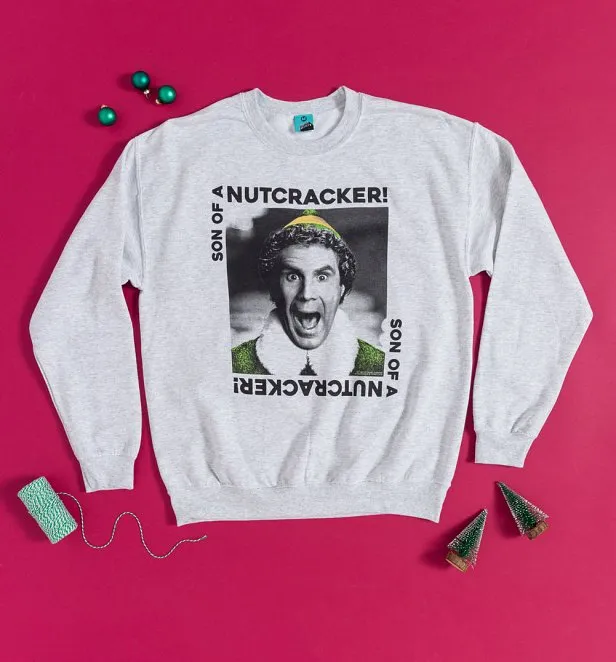 We've whipped up a totally whimsical wonder featuring none other than Buddy from the cult classic, Elf. Say goodbye to being a cotton-headed ninny muggins and hello to ultimate holiday style! Who wouldn't want to sing loud for all to hear when they're rocking a Buddy-approved Elf sweater? It's time to let your inner Elf shine bright and light up the holiday season!
A Very Care Bears Christmas Jade Sweater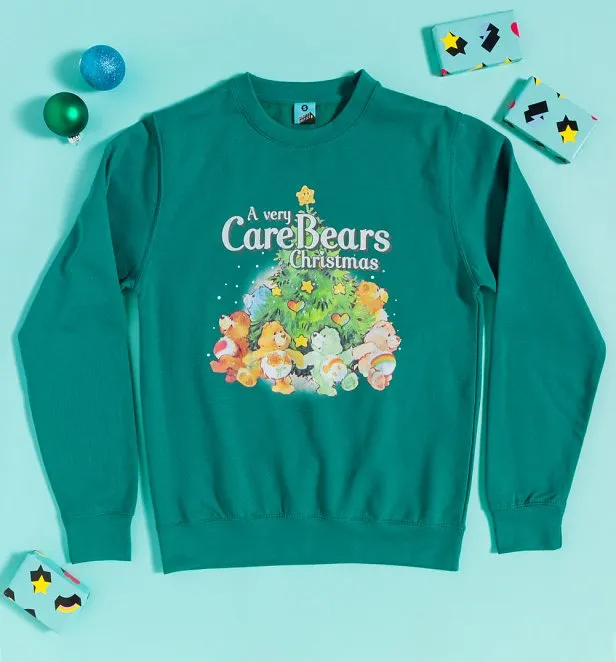 Is there anything more adorable than Care Bears at Christmas? Pucked straight out of the 80s, we're loving this Care Bears Christmas sweater featuring a heartwarming scene of the original Care Bears joyfully dancing around a Christmas tree. The perfect way to spread some cheer this festive season!
Labyrinth Christmas Worm Black T-Shirt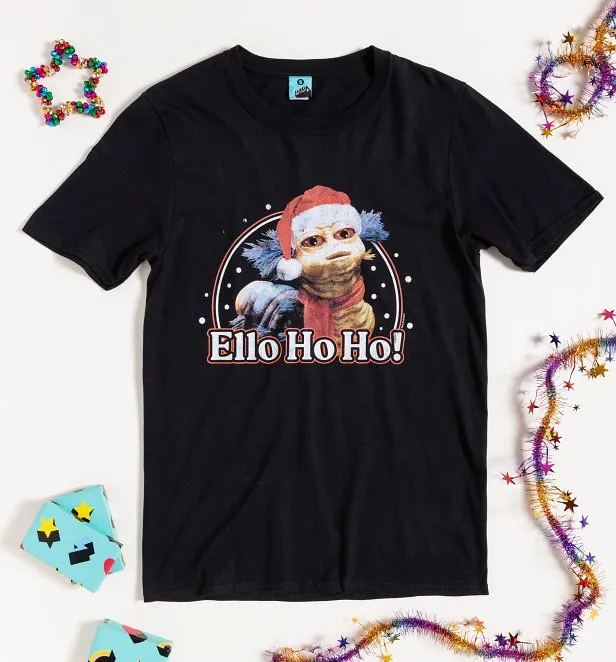 Say 'ello!' to your ultimate Christmas TShirt with our Labyrinth Christmas Worm T-Shirt that's packed with as much festive style as it has fantasy! We love seeing the adorable blue worm all dressed up for Christmas and we know all you Labyrinth fans will do!
My Little Pony All I Want For Christmas Jade Sweater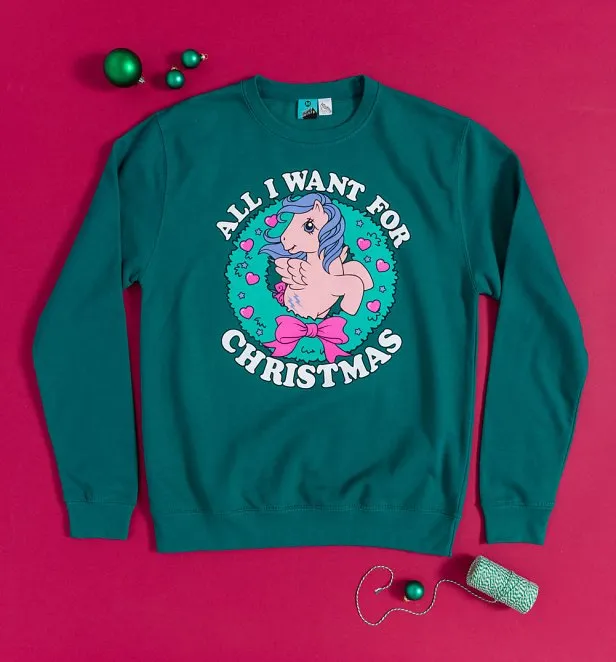 Ready to rock Christmas Jumper Day with a touch of nostalgia? Giddy up with our exclusive My Little Pony sweater! This snuggly, jade green delight showcases Firefly, one of the classic G1 ponies, nestled in a festive wreath with "All I Want For Christmas" wrapped around. If all you ever wished for was your very own pony, we've got your dream covered this holiday season!
Teenage Mutant Ninja Turtles All I Want For Christmas Is Pizza Navy T-Shirt
What's the secret ingredient for a turtley awesome Christmas party? Well, besides great company, it's got to be some mouthwatering munchies! Who better to deliver on both fronts than your favourite heroes in a half-shell? This cowabunga Teenage Mutant Ninja Turtles Christmas T-Shirt features the iconic four with their ultimate festive treat... pizza!
Women's Merry Christmas Ya Filthy Animal Fitted T-Shirt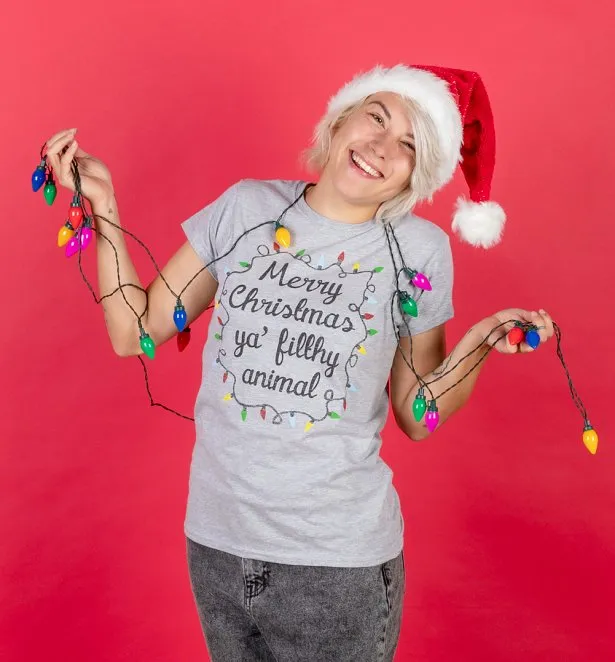 Can it really be Christmas without watching this total cult classic at least once? We sure a heck don't think so which is why we're getting you totally styled up for a whole heap of festive shenanigans in our exclusive Merry Christmas Ya Filthy Animal T-Shirt. Also available in a men's style!
Wallace And Gromit Have A Cracking Christmas Cherry Red Sweater
Christmas is all about two things... Aardman classics on telly and a cheese board with gorgonzola being fully enjoyed. Our Wallace And Gromit Have A Cracking Christmas Sweater featuring Wallace, Gromit, and that pesky Feathers McGraw is your perfect holiday find you'll love to cosy up in.
The Nightmare Before Christmas Black Sweater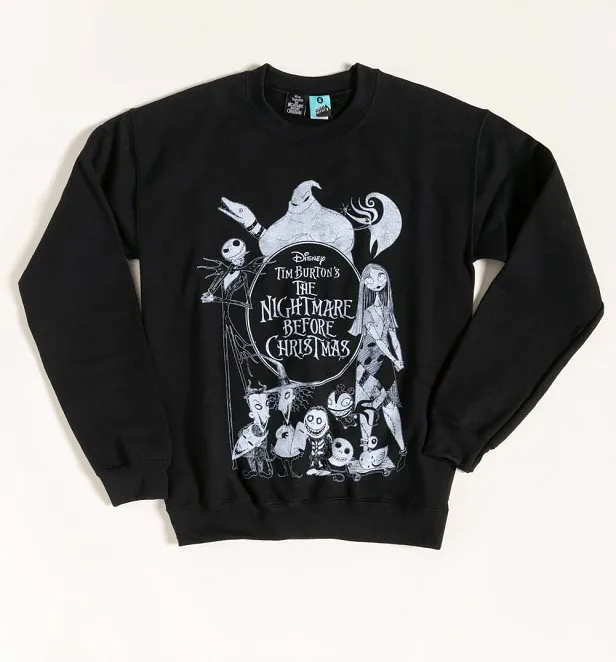 It's time to unleash your inner Oogie Boogie and get into the Hallow-istmas spirit with our eerily cosy Nightmare Before Christmas sweater.
Discover the Christmas spirit for yourself each year in total style in this alternative but equally as festive Christmas jumper featuring your favourite faces from this cult classic!
Ready for more holiday magic? Explore our full Christmas clothing collection, available right now!